Start your search here
Search products or companies
Welcome to the Signs of the Times Buyers' Guide!
If you're a product or equipment manufacturer, a supplier, or a company that only sells wholesale signs to other sign companies who would like to be listed on the site, click here to start the process.
Featured Listings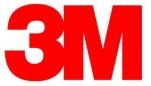 in Inks, Vehicle-Wrap, Tools, Reflective, Projection Systems, Toners, Software, Translucent, Digital-Imaging, Cast, Calendered, Clearcoats, LED Lighting Systems, Complete Awnings
If you wrap vehicles, create signs or install wall, window or floor graphics, 3M offers a comprehensive range of films, overlaminates, inks, toners, clear coats and application tools. We also have greener solutions.
in Drivers, Lightboxes, Channel, Electronic, Channel-Letter Modules, Cabinet-Sign Modules, Border Lighting Systems, LED Lighting Systems
GOQ LED America is the Sign Industry's leading provider for LED modules powered by Samsung for the whitest and brightest solutions since 2011. Modules for channel letters both shallow and deep, and Introducing high powered edge lit modules...