Listings in Awnings and Cabinet-Sign Modules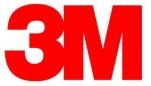 in Complete Awnings, LED Lighting Systems, Clearcoats, Toners, Projection Systems, Calendered, Cast, Digital-Imaging, Reflective, Tools, Translucent, Vehicle-Wrap, Software, Inks
If you wrap vehicles, create signs or install wall, window or floor graphics, 3M offers a comprehensive range of films, overlaminates, inks, toners, clear coats and application tools. We also have greener solutions.
3M Center
Building 220-12E-04
Saint Paul, Minnesota 55144
United States
Miratec Systems
in Fabrics, Decorated, Blank, Decorated, Decals, Fleet Graphics, Floor Graphics, Murals/Wall Graphics, Supergraphics, Vehicle Wraps, Vinyl Graphics, Custom
Miratec Systems is a nationwide, wholesale-only, graphics manufacturer that offers digital imaging, decorated flexible sign faces, and vinyl graphics. And every job is covered by our "It's On Time Or It's On Us" shipping guarantee.
640 Olive St
Saint Paul, Minnesota 55130
United States
Watchfire Signs
in LED-Based Displays, Time & Temperature Displays, Cabinet-Sign Modules, Custom, Quantity
Watchfire Signs designs, engineers and manufactures the best looking LED signs and digital billboards using meticulously sourced components from around the globe to help businesses and organizations increase visibility and drive growth.
1015 Maple St.
Danville, Illinois 61832
United States
Allanson
in LED Lighting Systems, Border Lighting Systems, Cabinet-Sign Modules, Channel-Letter Modules, Fluorescent Replacement Systems, Menuboards, Ribbon Components, Electronic, Transformers, Drivers
Allanson is a leader in delivering lighting solutions to the Sign Industry. Allanson offers a quality line of LED retrofit direct fluorescent replacement lamps, RGB Lighting Systems, Rigid Border Tubing, Power Supplies, and more.
83 Commerce Valley Drive East
Markham, Ontario L3T7T3
Canada
Supply Bright
in Fabrics, Frames, Kits, Extrusions, Canvas, Extrusions, Kits, Blank, Decorated
New description: We are a wholesale/manufacturer of over 20 different awning extrusion profiles for your next awning project (MP-1A, MI-09, MI-5, and others). We are also the direct manufacturer of awning fabrication tools and supplies.
125 Corporation Drive
Suite F
Venice, Florida 34285
United States
Reece Supply Co.
in Accessories, Solvent, Cabinet-Sign Modules, Channel-Letter Modules, High-Intensity Discharge (HID), Electronic Power Supplies, Vacuum Pumps & Equipment, Bits, Screenmaking Materials, RIP/Color Management
With eight warehouse locations, Reece Supply Co. offers a complete line of supplies and equipment for sign manufacturing, digital printing, vinyl graphics and screen printing. The company has served the sign industry since 1936.
3308 Royalty Row
Irving, Texas 75062
United States