Listings in Cabinet-Sign Modules and Software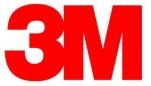 in Complete Awnings, LED Lighting Systems, Clearcoats, Toners, Projection Systems, Calendered, Cast, Digital-Imaging, Reflective, Tools, Translucent, Vehicle-Wrap, Software, Inks
If you wrap vehicles, create signs or install wall, window or floor graphics, 3M offers a comprehensive range of films, overlaminates, inks, toners, clear coats and application tools. We also have greener solutions.
3M Center
Building 220-12E-04
Saint Paul, Minnesota 55144
United States
in Cloth, Nylon, Polyethylene, Vinyl, Decorated, Grommet Machines, Grommets, Mounting Hardware, LED Lighting Systems, Return Material, Accessories, Blades, Clearcoats, Film, Thermal Ribbons, Border Lighting Systems, Channel-Letter Modules, Ribbon Components, Blanks, Installation Hardware, Rolls, Sheets, Vehicle-Wrap Holders, Blockout Paint, Accessories, Instruments, Composite Materials, Foam Board, HDU (High-Density Urethane), Wood, Pressure-Sensitive, Remover, Flexible Face, Fluorescent Materials, Frames, Gilding Materials & Supplies, Banner-Mounting Hardware, Brackets, Hooks/Hangars/Chains/Clips, Metal, Plastic, Wood, Magnetic, Vinyl, Spray, Digital Imaging, Pattern/Plotting/Pounce, Blank, Decorated, Metal, Plastic, Application/Transfer, Applicators, Decorative, Maskant, Striping, Clip Art/Fonts/Logos, Vehicle-Template, Vinyl Tools, Wholesale Production, Application/Removal Solution, Calendered, Cast, Digital-Imaging, Reflective, Release Liners, Specialty, Tools, Translucent, Vehicle-Wrap, Decals, Fleet Graphics, Floor Graphics, Murals/Wall Graphics, Vehicle Wraps, Vehicle Graphics, Vinyl Graphics, Custom
Earl Mich provides the SmartLine line of cast, calendered and specialty vinyls. Its line of sign supplies includes digital media, LED lighting, banners, substrates, paints, software, cutters, heat-transfer materials, substrates and other products.
720 N. Creel Dr.
Wood Dale, Illinois 60191
United States
Watchfire Signs
in LED-Based Displays, Time & Temperature Displays, Cabinet-Sign Modules, Custom, Quantity
Watchfire Signs designs, engineers and manufactures the best looking LED signs and digital billboards using meticulously sourced components from around the globe to help businesses and organizations increase visibility and drive growth.
1015 Maple St.
Danville, Illinois 61832
United States
GLOBAL LUX INC.
in Cabinet-Sign Modules, Channel-Letter Modules, Lamps
GLOBAL LUX is a leading provider of LED Lighting Solutions. We offer LED solutions for signage, industrial and commercial lighting applications. Our state of the art manufacturing capabilities allows you to set yourself apart from the competition.
1350 Volta St, Suite 102
QC J4B 6G6
Canada
Ventex Technology, LLC
in LED Lighting Systems, Cabinet-Sign Modules, Channel-Letter Modules, Dimming, Flashing, Electronic Power Supplies
Ventex Technology manufactures components for the illuminated sign industry: magnetic and electronic power supplies for neon lighting applications, neon accessories, hard-to-find neon service parts, and Venbrite LED modules and power supplies.
3490 Venture Drive
San Angelo, Texas 76905
United States
Wayfindit
Site Surveys Made Simple. Sign projects can be time-consuming and frustrating. Wayfindit is a cloud-based sign management app that automates many of the tedious tasks needed to complete signage projects so you can finish on time, and under budget.
Sacramento, California
United States