Listings in Installation Tools, Calendered and Routing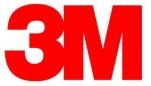 in Complete Awnings, LED Lighting Systems, Clearcoats, Toners, Projection Systems, Calendered, Cast, Digital-Imaging, Reflective, Tools, Translucent, Vehicle-Wrap, Software, Inks
If you wrap vehicles, create signs or install wall, window or floor graphics, 3M offers a comprehensive range of films, overlaminates, inks, toners, clear coats and application tools. We also have greener solutions.
3M Center
Building 220-12E-04
Saint Paul, Minnesota 55144
United States
in Cloth, Nylon, Polyethylene, Vinyl, Decorated, Grommet Machines, Grommets, Mounting Hardware, LED Lighting Systems, Return Material, Accessories, Blades, Clearcoats, Film, Thermal Ribbons, Border Lighting Systems, Channel-Letter Modules, Ribbon Components, Blanks, Installation Hardware, Rolls, Sheets, Vehicle-Wrap Holders, Blockout Paint, Accessories, Instruments, Composite Materials, Foam Board, HDU (High-Density Urethane), Wood, Pressure-Sensitive, Remover, Flexible Face, Fluorescent Materials, Frames, Gilding Materials & Supplies, Banner-Mounting Hardware, Brackets, Hooks/Hangars/Chains/Clips, Metal, Plastic, Wood, Magnetic, Vinyl, Spray, Digital Imaging, Pattern/Plotting/Pounce, Blank, Decorated, Metal, Plastic, Application/Transfer, Applicators, Decorative, Maskant, Striping, Clip Art/Fonts/Logos, Vehicle-Template, Vinyl Tools, Wholesale Production, Application/Removal Solution, Calendered, Cast, Digital-Imaging, Reflective, Release Liners, Specialty, Tools, Translucent, Vehicle-Wrap, Decals, Fleet Graphics, Floor Graphics, Murals/Wall Graphics, Vehicle Wraps, Vehicle Graphics, Vinyl Graphics, Custom
Earl Mich provides the SmartLine line of cast, calendered and specialty vinyls. Its line of sign supplies includes digital media, LED lighting, banners, substrates, paints, software, cutters, heat-transfer materials, substrates and other products.
720 N. Creel Dr.
Wood Dale, Illinois 60191
United States
in Conventional, Routing
CNC Routers For Sign Making - Industrial CNC - USA, Builds CNC Routers for sign making. Dimensional signs and letters, wood carving, aluminum, acrylic, stencils, FCOs, V-carved letters, fabrication and more. Industrial CNC offers the best CNC Router

USA
Ultraflex Systems
in Canvas, Flexible Face, Mesh, Polyester, Blank, Calendered, Cast, Digital-Imaging, Release Liners, Specialty, Translucent, Vehicle-Wrap
Ultraflex supplies more than 50 quality print media, ranging from 30 to 198 in., for UV, solvent, eco-solvent, latex and screenprinting, at all price points. Range includes front-lit, back-lit, blockout, mesh, specialty and textile materials.
1578 Sussex Turnpike
Building 4
Randolph, New Jersey 07869
United States
LexJet
in Canvas, Paper, Polyester, Polyethylene, Vinyl, Mounting Hardware, Desktop, Dye-Sublimation, Roll-to-Roll, Aqueous, Eco-Solvent, Latex, Solvent, Liquid, Roll-to-Roll, Clearcoats, Aqueous, Dye-Sublimation, Eco-Solvent, Solvent, UV-Cure, Film, Liquid, Toners, Calendered, Cast, Digital-Imaging, Specialty, Translucent, Vehicle-Wrap
LexJet is a one-stop, direct source for all kinds of equipment, materials, and software used for wide-format inkjet printing. LexJet provides flat-rate shipping and one-day ground delivery to most of the United States.
1605 Main St.
Suite 400
Sarasota, Florida 34236
United States
Oracal USA
in Film, Pressure-Sensitive, Fluorescent Materials, Application/Transfer, Maskant, Calendered, Cast, Reflective, Specialty, Translucent, Vehicle-Wrap
Oracal USA manufactures and markets a wide range of industrial tapes and pressure-sensitive graphic, printing and reflective films used in signage, screenprinting, digital imaging, and traffic and safety applications in the northern hemisphere.
1100 Oracal Parkway
Black Creek, Georgia 31308
United States
Piedmont Plastics®
in Border Lighting Systems, Cabinet-Sign Modules, Channel-Letter Modules, Bits, Composite Materials, Letter-Trim Material, Acrylic, Modified, Polycarbonate, Calendered, Cast
Piedmont Plastics is a national distributor of plastic sheet, rod, tube & film products with over 45 locations providing localized service across North America. Sign materials include Polycarbonate, Acrylic, ACM, SCM, Aluminum coils, LEDs and more!
5010 W. W.T. Harris Blvd.
Charlotte, North Carolina 28269
United States
Sign Shack LLC
in Engraved Signs, Plaques & Tablets, Decorated, Grommet Machines, Grommets, Mounting Hardware, LED Lighting Systems, Composite Materials, Nameplates, Sandblasted, Wood, Calendered, Translucent, Vehicle-Wrap
Sign Shack LLC is a local family owned and operated sign and graphics/ Vehicle wrap shop specializing in fleet vehicle graphics and commercial signage and apparel.
5968 SE Alexander Suite F
5968 SE Alexander St
Hillsboro, Oregon 97123
United States
Master Magnetics, Inc.
in Blanks, Rolls, Sheets, Vehicle-Wrap Holders, Magnetic Holders
PrintMagnetVinyl™ lets you print direct to magnet with solvent, eco-solvent, UV and latex inks on the industry's widest magnetic sheeting (42 in.). Ideal for vehicle signs, ad specialty, printing and POP displays. Strip, POP magnets also available.
1211 Atchison Ct.
Castle Rock, Colorado 80109
United States
Hendrick
in Panel Saws, Saws, Accessories, Bits, Conventional, Composite Materials, CAD, Routing
Hendrick's broad product line includes horizontal panel saws, countertop cutting saws, vertical beam and panel saws; 3-, 4- and 5-axis CNC routers, machining centers, parts, tooling and software.
32-34 Commercial St.
Salem, Massachusetts 01970
United States