Listings in Complete Awnings, Textile, Fluorescent Materials, Coatings and Cold Cathode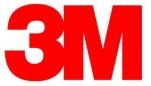 in Complete Awnings, LED Lighting Systems, Clearcoats, Toners, Projection Systems, Calendered, Cast, Digital-Imaging, Reflective, Tools, Translucent, Vehicle-Wrap, Software, Inks
If you wrap vehicles, create signs or install wall, window or floor graphics, 3M offers a comprehensive range of films, overlaminates, inks, toners, clear coats and application tools. We also have greener solutions.
3M Center
Building 220-12E-04
Saint Paul, Minnesota 55144
United States
in Cloth, Nylon, Polyethylene, Vinyl, Decorated, Grommet Machines, Grommets, Mounting Hardware, LED Lighting Systems, Return Material, Accessories, Blades, Clearcoats, Film, Thermal Ribbons, Border Lighting Systems, Channel-Letter Modules, Ribbon Components, Blanks, Installation Hardware, Rolls, Sheets, Vehicle-Wrap Holders, Blockout Paint, Accessories, Instruments, Composite Materials, Foam Board, HDU (High-Density Urethane), Wood, Pressure-Sensitive, Remover, Flexible Face, Fluorescent Materials, Frames, Gilding Materials & Supplies, Banner-Mounting Hardware, Brackets, Hooks/Hangars/Chains/Clips, Metal, Plastic, Wood, Magnetic, Vinyl, Spray, Digital Imaging, Pattern/Plotting/Pounce, Blank, Decorated, Metal, Plastic, Application/Transfer, Applicators, Decorative, Maskant, Striping, Clip Art/Fonts/Logos, Vehicle-Template, Vinyl Tools, Wholesale Production, Application/Removal Solution, Calendered, Cast, Digital-Imaging, Reflective, Release Liners, Specialty, Tools, Translucent, Vehicle-Wrap, Decals, Fleet Graphics, Floor Graphics, Murals/Wall Graphics, Vehicle Wraps, Vehicle Graphics, Vinyl Graphics, Custom
Earl Mich provides the SmartLine line of cast, calendered and specialty vinyls. Its line of sign supplies includes digital media, LED lighting, banners, substrates, paints, software, cutters, heat-transfer materials, substrates and other products.
720 N. Creel Dr.
Wood Dale, Illinois 60191
United States
in Fabrics, Canvas, Polyester, Vinyl, Canvas, Flexible Face, Mesh, Polyester, Flags/Pennants, Fluorescent Materials, Digital-Imaging
Value Vinyls, since 1984, has offered printable textile and vinyl fabrics up to 196 in. wide for all popular inks. Value Vinyls has a full range of products to include; frontlit, backlit, blockout, mesh and textile sign-media fabrics.
301 E. Trinity Blvd.
Grand Prairie, Texas 75050
United States
in Conventional, Dye-Sublimation, Flatbed, Hybrid (Flatbed/Roll-to-Roll), Roll-to-Roll, Textile, Aqueous, Eco-Solvent, Solvent, UV-Cure, Eco-Solvent, UV-Cure, RIP/Color Management
Mutoh America, Inc. is a leading manufacturer of wide-format printers and plotting cutters. Mutoh's line of ValueJet printers are known for their speed, quality and Smart Printing Technologies. Visit www.mutoh.com to see Mutoh's product line.
2602 S 47th Street
85034
United States
Oracal USA
in Film, Pressure-Sensitive, Fluorescent Materials, Application/Transfer, Maskant, Calendered, Cast, Reflective, Specialty, Translucent, Vehicle-Wrap
Oracal USA manufactures and markets a wide range of industrial tapes and pressure-sensitive graphic, printing and reflective films used in signage, screenprinting, digital imaging, and traffic and safety applications in the northern hemisphere.
1100 Oracal Parkway
Black Creek, Georgia 31308
United States
FMS Neon Products
in Blockout Paint, Electrodes, Tubing, Coated, Uncoated
The FMS mission is to support neon sign makers by improving the availability of neon materials throughout the industry. Products include Brillite tubing and electrodes, McMahan tube supports, Stazon blockout paint, power supplies, and related items.
7900 Kerber Blvd
Chanhassen, Minnesota 55317
United States
Agfa Graphics
in Flatbed, Hybrid (Flatbed/Roll-to-Roll), Roll-to-Roll, Textile, Aqueous, UV-Cure, UV-Cure
Agfa Graphics offers integrated prepress solutions to the printing industry, including consumables, hardware, inkjet systems, software and services for production workflow, project and color management.
100 Challenger Rd.
Ridgefield Park, New Jersey 07660
United States
OmniPrint International
OmniPrint International has something for every custom t-shirt printing business – small or large. Our products are specifically manufactured and designed by the experts to ensure you get the best printing experience to give a boost to your business.
3505 Cadillac Ave # F3
Costa Mesa, California 92626
United States