Listings in Textile, Coatings, Cold Cathode and Reflective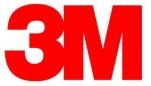 in Complete Awnings, LED Lighting Systems, Clearcoats, Toners, Projection Systems, Calendered, Cast, Digital-Imaging, Reflective, Tools, Translucent, Vehicle-Wrap, Software, Inks
If you wrap vehicles, create signs or install wall, window or floor graphics, 3M offers a comprehensive range of films, overlaminates, inks, toners, clear coats and application tools. We also have greener solutions.
3M Center
Building 220-12E-04
Saint Paul, Minnesota 55144
United States
in Conventional, Dye-Sublimation, Flatbed, Hybrid (Flatbed/Roll-to-Roll), Roll-to-Roll, Textile, Aqueous, Eco-Solvent, Solvent, UV-Cure, Eco-Solvent, UV-Cure, RIP/Color Management
Mutoh America, Inc. is a leading manufacturer of wide-format printers and plotting cutters. Mutoh's line of ValueJet printers are known for their speed, quality and Smart Printing Technologies. Visit www.mutoh.com to see Mutoh's product line.
2602 S 47th Street
85034
United States
in Cloth, Nylon, Polyethylene, Vinyl, Decorated, Grommet Machines, Grommets, Mounting Hardware, LED Lighting Systems, Return Material, Accessories, Blades, Clearcoats, Film, Thermal Ribbons, Border Lighting Systems, Channel-Letter Modules, Ribbon Components, Blanks, Installation Hardware, Rolls, Sheets, Vehicle-Wrap Holders, Blockout Paint, Accessories, Instruments, Composite Materials, Foam Board, HDU (High-Density Urethane), Wood, Pressure-Sensitive, Remover, Flexible Face, Fluorescent Materials, Frames, Gilding Materials & Supplies, Banner-Mounting Hardware, Brackets, Hooks/Hangars/Chains/Clips, Metal, Plastic, Wood, Magnetic, Vinyl, Spray, Digital Imaging, Pattern/Plotting/Pounce, Blank, Decorated, Metal, Plastic, Application/Transfer, Applicators, Decorative, Maskant, Striping, Clip Art/Fonts/Logos, Vehicle-Template, Vinyl Tools, Wholesale Production, Application/Removal Solution, Calendered, Cast, Digital-Imaging, Reflective, Release Liners, Specialty, Tools, Translucent, Vehicle-Wrap, Decals, Fleet Graphics, Floor Graphics, Murals/Wall Graphics, Vehicle Wraps, Vehicle Graphics, Vinyl Graphics, Custom
Earl Mich provides the SmartLine line of cast, calendered and specialty vinyls. Its line of sign supplies includes digital media, LED lighting, banners, substrates, paints, software, cutters, heat-transfer materials, substrates and other products.
720 N. Creel Dr.
Wood Dale, Illinois 60191
United States
Oracal USA
in Film, Pressure-Sensitive, Fluorescent Materials, Application/Transfer, Maskant, Calendered, Cast, Reflective, Specialty, Translucent, Vehicle-Wrap
Oracal USA manufactures and markets a wide range of industrial tapes and pressure-sensitive graphic, printing and reflective films used in signage, screenprinting, digital imaging, and traffic and safety applications in the northern hemisphere.
1100 Oracal Parkway
Black Creek, Georgia 31308
United States
A.S. Handover Ltd.
Farleigh Place, Farleigh Rd
London, England N16 7SX
United Kingdom
FLEXcon
in Film, Rolls, Vinyl Tools, Calendered, Cast, Digital-Imaging, Reflective, Release Liners, Specialty, Translucent
FLEXcon Company, Inc. is a global leader in coated and laminated films and adhesives. We are a trusted partner to a wide range of companies from printers and fabricators to engineers and designers developing products for existing and emerging markets
1 FLEXcon Industrial Park
Spencer, Massachusetts 01562
United States
Global Imaging
in Flatbed, Hybrid (Flatbed/Roll-to-Roll), Textile, Latex, Roll-to-Roll, Dye-Sublimation, Eco-Solvent, UV-Cure, Leasing Companies, Used Equipment
At Global Imaging you only have to walk through one door to open many. Explore the world's most advanced grand format print equipment and supplies, buy or sell new and used parts or convert to alternative inks.
2011 Cherry St.
Suite 116
Louisville, Colorado 80027
United States
EGL Co., Inc.
in LED Lighting Systems, Cabinet-Sign Modules, Channel-Letter Modules, Fluorescent Replacement Systems, Lightboxes, Menuboards, Fluorescents, Blockout Paint, Electrodes, Tubing, Coated, Uncoated, Turnkey Systems, Vacuum Pumps & Equipment, Kits, Drivers
EGL developed the BoxStar® LED system which is an energy saving long life alternative to fluorescents & can be used in a variety of signage applications such as perforated & difficult to light vinyls, digitally printed graphics & flex face signs.
100 Industrial Rd.
Berkeley Heights, New Jersey 07922
United States
West End Products LLC
in Remover, Application/Removal Solution, Reflective, Specialty
West End Products d/b/a CrystalTek, manufactures Vinyl-Off which is designed to remove reflective films and other materials with aggressive adhesives.
1016 Windward Ridge Pkwy.
Alpharetta, Georgia 30005
United States