Listings in Textile, Inks and Cold Cathode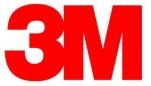 in Complete Awnings, LED Lighting Systems, Clearcoats, Toners, Projection Systems, Calendered, Cast, Digital-Imaging, Reflective, Tools, Translucent, Vehicle-Wrap, Software, Inks
If you wrap vehicles, create signs or install wall, window or floor graphics, 3M offers a comprehensive range of films, overlaminates, inks, toners, clear coats and application tools. We also have greener solutions.
3M Center
Building 220-12E-04
Saint Paul, Minnesota 55144
United States
in Conventional, Dye-Sublimation, Flatbed, Hybrid (Flatbed/Roll-to-Roll), Roll-to-Roll, Textile, Aqueous, Eco-Solvent, Solvent, UV-Cure, Eco-Solvent, UV-Cure, RIP/Color Management
Mutoh America, Inc. is a leading manufacturer of wide-format printers and plotting cutters. Mutoh's line of ValueJet printers are known for their speed, quality and Smart Printing Technologies. Visit www.mutoh.com to see Mutoh's product line.
2602 S 47th Street
85034
United States
LexJet
in Canvas, Paper, Polyester, Polyethylene, Vinyl, Mounting Hardware, Desktop, Dye-Sublimation, Roll-to-Roll, Aqueous, Eco-Solvent, Latex, Solvent, Liquid, Roll-to-Roll, Clearcoats, Aqueous, Dye-Sublimation, Eco-Solvent, Solvent, UV-Cure, Film, Liquid, Toners, Calendered, Cast, Digital-Imaging, Specialty, Translucent, Vehicle-Wrap
LexJet is a one-stop, direct source for all kinds of equipment, materials, and software used for wide-format inkjet printing. LexJet provides flat-rate shipping and one-day ground delivery to most of the United States.
1605 Main St.
Suite 400
Sarasota, Florida 34236
United States
A.T. Inks
in Inks
4393 Indian Trail-Fairview Rd
Indian Trail, NC 28079
USA
HP Inc.
5555 Windward Pkwy
Alpharetta, GA 30004
USA