Listings in Complete Awnings and Dye-Sublimation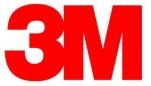 in Complete Awnings, LED Lighting Systems, Clearcoats, Toners, Projection Systems, Calendered, Cast, Digital-Imaging, Reflective, Tools, Translucent, Vehicle-Wrap, Software, Inks
If you wrap vehicles, create signs or install wall, window or floor graphics, 3M offers a comprehensive range of films, overlaminates, inks, toners, clear coats and application tools. We also have greener solutions.
3M Center
Building 220-12E-04
Saint Paul, Minnesota 55144
United States
LexJet
in Canvas, Paper, Polyester, Polyethylene, Vinyl, Mounting Hardware, Desktop, Dye-Sublimation, Roll-to-Roll, Aqueous, Eco-Solvent, Latex, Solvent, Liquid, Roll-to-Roll, Clearcoats, Aqueous, Dye-Sublimation, Eco-Solvent, Solvent, UV-Cure, Film, Liquid, Toners, Calendered, Cast, Digital-Imaging, Specialty, Translucent, Vehicle-Wrap
LexJet is a one-stop, direct source for all kinds of equipment, materials, and software used for wide-format inkjet printing. LexJet provides flat-rate shipping and one-day ground delivery to most of the United States.
1605 Main St.
Suite 400
Sarasota, Florida 34236
United States
PrinterEvolution
in Dye-Sublimation, Roll-to-Roll, Textile, Eco-Solvent, Solvent
Colorado-based manufacturer of industrial grand format dye-sublimation textile printers. We offer printers with and without built-in sublimation units. Many of our printers accommodate both direct and transfer fabric printing.
Reich Supply Company, Inc.
in Blades, Dye-Sublimation, Thermal Ribbons, Rolls, Sheets, Calendered, Cast, Reflective, Specialty, Consultants
Founded in June 1977 by Neil I. Reich. Wholesale distributor of supplies and equipment for sign making; screen printing; sublimation printing; digital printing; and heat transfer applications. Shop 24/7 at www.reichsupply.com.
2 Campion Rd.
New Hartford, New York 13413
United States