Listings in Textile, Bits, Inks and Cutting-Plotter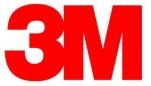 in Complete Awnings, LED Lighting Systems, Clearcoats, Toners, Projection Systems, Calendered, Cast, Digital-Imaging, Reflective, Tools, Translucent, Vehicle-Wrap, Software, Inks
If you wrap vehicles, create signs or install wall, window or floor graphics, 3M offers a comprehensive range of films, overlaminates, inks, toners, clear coats and application tools. We also have greener solutions.
3M Center
Building 220-12E-04
Saint Paul, Minnesota 55144
United States
LexJet
in Canvas, Paper, Polyester, Polyethylene, Vinyl, Mounting Hardware, Desktop, Dye-Sublimation, Roll-to-Roll, Aqueous, Eco-Solvent, Latex, Solvent, Liquid, Roll-to-Roll, Clearcoats, Aqueous, Dye-Sublimation, Eco-Solvent, Solvent, UV-Cure, Film, Liquid, Toners, Calendered, Cast, Digital-Imaging, Specialty, Translucent, Vehicle-Wrap
LexJet is a one-stop, direct source for all kinds of equipment, materials, and software used for wide-format inkjet printing. LexJet provides flat-rate shipping and one-day ground delivery to most of the United States.
1605 Main St.
Suite 400
Sarasota, Florida 34236
United States
Nazdar
in Clearcoats, Aqueous, Dye-Sublimation, Eco-Solvent, Solvent, UV-Cure, Accessories, Inks
Nazdar® manufactures the most comprehensive selection of UV, water-base, and solvent-based, wide-format, digital, screenprinting and flexographic inks obtainable from a single source.
8501 Hedge Lane Terrace
Shawnee, Kansas 66227
United States
CNCbits.com
in Bits
CNCbits.com's Routing Resource Center provides tooling, products and information about routing.
20634 N. 28th St.
Suite 135
Phoenix, Arizona 85050
United States