Listings in Complete Awnings, Decorated and Return Material in Minnesota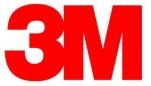 in Complete Awnings, LED Lighting Systems, Clearcoats, Toners, Projection Systems, Calendered, Cast, Digital-Imaging, Reflective, Tools, Translucent, Vehicle-Wrap, Software, Inks
If you wrap vehicles, create signs or install wall, window or floor graphics, 3M offers a comprehensive range of films, overlaminates, inks, toners, clear coats and application tools. We also have greener solutions.
3M Center
Building 220-12E-04
Saint Paul, Minnesota 55144
United States
Miratec Systems
in Fabrics, Decorated, Blank, Decorated, Decals, Fleet Graphics, Floor Graphics, Murals/Wall Graphics, Supergraphics, Vehicle Wraps, Vinyl Graphics, Custom
Miratec Systems is a nationwide, wholesale-only, graphics manufacturer that offers digital imaging, decorated flexible sign faces, and vinyl graphics. And every job is covered by our "It's On Time Or It's On Us" shipping guarantee.
640 Olive St
Saint Paul, Minnesota 55130
United States