Listings in Electronic Message Centers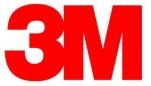 in Complete Awnings, LED Lighting Systems, Clearcoats, Toners, Projection Systems, Calendered, Cast, Digital-Imaging, Reflective, Tools, Translucent, Vehicle-Wrap, Software, Inks
If you wrap vehicles, create signs or install wall, window or floor graphics, 3M offers a comprehensive range of films, overlaminates, inks, toners, clear coats and application tools. We also have greener solutions.
3M Center
Building 220-12E-04
Saint Paul, Minnesota 55144
United States
in Embossed Signs, Engraved Signs, Static-Message Signs, Post-and-Panel Signs, Stock-Message Signs, Electric, Miscellaneous, Electric, Electric, Decorated, LED-Based Displays, Lightboxes, Warning Lights, Completed, Custom, Quantity, Braille Translator
iSigns Inc., a wholesale sign source, offers more than 3,500 eco-friendly LED traffic-control products ("open" "closed" "enter" "exit" "safety"), post-and-panel signs; interior wayfinding signs; Perma-Banner 5-year street pole banners
7625 Birkmire Dr.
Fairview, Pennsylvania 16415
United States
in LED-Based Displays, Time & Temperature Displays, Dynamic Digital Signage
Since 2007, stronger, better, more customer-focused. The new American LED Technology has a stronger, better product and a more customer-focused approach. We are the leaders in value with better pricing and more quality features on our displays.
371 Commercial Blvd, Suite A
34104
United States
Watchfire by Time-O-Matic
in LED-Based Displays, Time & Temperature Displays, Cabinet-Sign Modules, Custom, Quantity
Watchfire designs, engineers and manufactures outdoor LED signs (electronic message centers). Sold exclusively through our sign dealer network, our fully encapsulated modules make Watchfire signs the best looking, most durable signs in the industry.
1015 Maple St.
Danville, Illinois 61832
United States
Wagner Zip-Change, Inc.
in LED-Based Displays, Letter-Tracking Equipment, Letter Track
We provide changeable-copy letters and numerals; ZipVision electronic message centers; 150-degree viewing angle, full-color, monochrome, electronic gas-price changers; and Jewelite letter trim, custom designed in plastic, metal and vacuum-formed.
3100 Hirsch St.
Melrose Park, Illinois 60160
United States
Duco Technologies
191 North Gibson Rd
Henderson, NV 89014
USA
Vantage LED USA
in LED-Based Displays, Time & Temperature Displays, Software, Content Creation
A design house delivering innovative LED displays driven by 100% cloud-based software backed by real human support, strong resources and amazing relationships. 7-yr Warranty, On-Site Labor & Content Creation.
1930 South Vineyard Ave.
Ontario, California 91761
United States
Electric Time Co., Inc.
in Time & Temperature Displays, Indoor, Outdoor
Electric Time Co. is a manufacturer of tower clocks, street clocks, and movements for large clocks and thermometers.
97 West St.
Medfield, Massachusetts 02052
United States