Listings in Awnings and Engraved Signs
in Engraved Signs, Photopolymer Signs
CAB Signs is the leader in ADA, Engraved, and Printed Signs, making both Applique and Photopolymer Signs. As a Nova Polymers Preferred Fabricator, that ensures Photopolymer from CAB Signs meets the manufacturing requirements of the material supplier.
38 Livonia Ave
Brooklyn, New York 11212
United States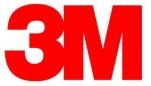 in Complete Awnings, LED Lighting Systems, Clearcoats, Toners, Projection Systems, Calendered, Cast, Digital-Imaging, Reflective, Tools, Translucent, Vehicle-Wrap, Software, Inks
If you wrap vehicles, create signs or install wall, window or floor graphics, 3M offers a comprehensive range of films, overlaminates, inks, toners, clear coats and application tools. We also have greener solutions.
3M Center
Building 220-12E-04
Saint Paul, Minnesota 55144
United States
in Embossed Signs, Engraved Signs, Static-Message Signs, Post-and-Panel Signs, Stock-Message Signs, Electric, Miscellaneous, Electric, Electric, Decorated, LED-Based Displays, Lightboxes, Warning Lights, Completed, Custom, Quantity, Braille Translator
iSigns Inc., a wholesale sign source, offers more than 3,500 eco-friendly LED traffic-control products ("open" "closed" "enter" "exit" "safety"), post-and-panel signs; interior wayfinding signs; Perma-Banner 5-year street pole banners
7625 Birkmire Dr.
Fairview, Pennsylvania 16415
United States
in Fabrics, Canvas, Polyester, Vinyl, Canvas, Flexible Face, Mesh, Polyester, Flags/Pennants, Fluorescent Materials, Digital-Imaging
Value Vinyls, since 1984, has offered printable textile and vinyl fabrics up to 196 in. wide for all popular inks. Value Vinyls has a full range of products to include; frontlit, backlit, blockout, mesh and textile sign-media fabrics.
301 E. Trinity Blvd.
Grand Prairie, Texas 75050
United States
Miratec Systems
in Fabrics, Decorated, Blank, Decorated, Decals, Fleet Graphics, Floor Graphics, Murals/Wall Graphics, Supergraphics, Vehicle Wraps, Vinyl Graphics, Custom
Miratec Systems is a nationwide, wholesale-only, graphics manufacturer that offers digital imaging, decorated flexible sign faces, and vinyl graphics. And every job is covered by our "It's On Time Or It's On Us" shipping guarantee.
640 Olive St
Saint Paul, Minnesota 55130
United States
Pioneer Graphics, Inc.
in Cast Signs, Embossed Signs, Engraved Signs, Metal-Etched Signs, Photopolymer Signs, Acid/Metal-Etched Signs, Static-Message Signs, Plaques & Tablets, Engraving, Braille Translator
Pioneer Graphics, Inc. is a wholesale signage manufacturer that provides ADA, engraving, CNC routing, finishing, and screenprinting on brass, aluminum and plastics to the trade.
37 Sarah Dr.
Farmingdale, New York 11735
United States