Listings in Engraved Signs and Inks
in Engraved Signs, Photopolymer Signs
CAB Signs is the leader in ADA, Engraved, and Printed Signs, making both Applique and Photopolymer Signs. As a Nova Polymers Preferred Fabricator, that ensures Photopolymer from CAB Signs meets the manufacturing requirements of the material supplier.
38 Livonia Ave
Brooklyn, New York 11212
United States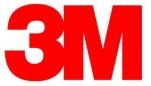 in Complete Awnings, LED Lighting Systems, Clearcoats, Toners, Projection Systems, Calendered, Cast, Digital-Imaging, Reflective, Tools, Translucent, Vehicle-Wrap, Software, Inks
If you wrap vehicles, create signs or install wall, window or floor graphics, 3M offers a comprehensive range of films, overlaminates, inks, toners, clear coats and application tools. We also have greener solutions.
3M Center
Building 220-12E-04
Saint Paul, Minnesota 55144
United States
in Embossed Signs, Engraved Signs, Static-Message Signs, Post-and-Panel Signs, Stock-Message Signs, Electric, Miscellaneous, Electric, Electric, Decorated, LED-Based Displays, Lightboxes, Warning Lights, Completed, Custom, Quantity, Braille Translator
iSigns Inc., a wholesale sign source, offers more than 3,500 eco-friendly LED traffic-control products ("open" "closed" "enter" "exit" "safety"), post-and-panel signs; interior wayfinding signs; Perma-Banner 5-year street pole banners
7625 Birkmire Dr.
Fairview, Pennsylvania 16415
United States
in Conventional, Dye-Sublimation, Flatbed, Hybrid (Flatbed/Roll-to-Roll), Roll-to-Roll, Textile, Aqueous, Eco-Solvent, Solvent, UV-Cure, Eco-Solvent, UV-Cure, RIP/Color Management
Mutoh America, Inc. is a leading manufacturer of wide-format printers and plotting cutters. Mutoh's line of ValueJet printers are known for their speed, quality and Smart Printing Technologies. Visit www.mutoh.com to see Mutoh's product line.
2602 S 47th Street
85034
United States
LexJet
in Canvas, Paper, Polyester, Polyethylene, Vinyl, Mounting Hardware, Desktop, Dye-Sublimation, Roll-to-Roll, Aqueous, Eco-Solvent, Latex, Solvent, Liquid, Roll-to-Roll, Clearcoats, Aqueous, Dye-Sublimation, Eco-Solvent, Solvent, UV-Cure, Film, Liquid, Toners, Calendered, Cast, Digital-Imaging, Specialty, Translucent, Vehicle-Wrap
LexJet is a one-stop, direct source for all kinds of equipment, materials, and software used for wide-format inkjet printing. LexJet provides flat-rate shipping and one-day ground delivery to most of the United States.
1605 Main St.
Suite 400
Sarasota, Florida 34236
United States
INX International Ink Co.
150 N Martingale Rd
Schaumburg, IL 60173
USA
Advance Corp. Braille-Tac Div.
in Cast Signs, Embossed Signs, Engraved Signs, Metal-Etched Signs, Photopolymer Signs, Acid/Metal-Etched Signs, Engraving, HDU (High-Density Urethane), Nameplates, Glass Signs
Celebrating 70+ years as a wholesale sign manufacturer of signs and 3rd-generation family business. We specialize in zinc, magnesium, photopolymer, engraved/raster braille, cast resin, marble, granite, wood, glass, and custom materials.
8200 97th St. South
Cottage Grove, Minnesota 55016
United States