Listings in Software and Engraved Signs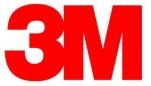 in Complete Awnings, LED Lighting Systems, Clearcoats, Toners, Projection Systems, Calendered, Cast, Digital-Imaging, Reflective, Tools, Translucent, Vehicle-Wrap, Software, Inks
If you wrap vehicles, create signs or install wall, window or floor graphics, 3M offers a comprehensive range of films, overlaminates, inks, toners, clear coats and application tools. We also have greener solutions.
3M Center
Building 220-12E-04
Saint Paul, Minnesota 55144
United States
in Embossed Signs, Engraved Signs, Static-Message Signs, Post-and-Panel Signs, Stock-Message Signs, Electric, Miscellaneous, Electric, Electric, Decorated, LED-Based Displays, Lightboxes, Warning Lights, Completed, Custom, Quantity, Braille Translator
iSigns Inc., a wholesale sign source, offers more than 3,500 eco-friendly LED traffic-control products ("open" "closed" "enter" "exit" "safety"), post-and-panel signs; interior wayfinding signs; Perma-Banner 5-year street pole banners
7625 Birkmire Dr.
Fairview, Pennsylvania 16415
United States
in Cloth, Nylon, Polyethylene, Vinyl, Decorated, Grommet Machines, Grommets, Mounting Hardware, LED Lighting Systems, Return Material, Accessories, Blades, Clearcoats, Film, Thermal Ribbons, Border Lighting Systems, Channel-Letter Modules, Ribbon Components, Blanks, Installation Hardware, Rolls, Sheets, Vehicle-Wrap Holders, Blockout Paint, Accessories, Instruments, Composite Materials, Foam Board, HDU (High-Density Urethane), Wood, Pressure-Sensitive, Remover, Flexible Face, Fluorescent Materials, Frames, Gilding Materials & Supplies, Banner-Mounting Hardware, Brackets, Hooks/Hangars/Chains/Clips, Metal, Plastic, Wood, Magnetic, Vinyl, Spray, Digital Imaging, Pattern/Plotting/Pounce, Blank, Decorated, Metal, Plastic, Application/Transfer, Applicators, Decorative, Maskant, Striping, Clip Art/Fonts/Logos, Vehicle-Template, Vinyl Tools, Wholesale Production, Application/Removal Solution, Calendered, Cast, Digital-Imaging, Reflective, Release Liners, Specialty, Tools, Translucent, Vehicle-Wrap, Decals, Fleet Graphics, Floor Graphics, Murals/Wall Graphics, Vehicle Wraps, Vehicle Graphics, Vinyl Graphics, Custom
Earl Mich provides the SmartLine line of cast, calendered and specialty vinyls. Its line of sign supplies includes digital media, LED lighting, banners, substrates, paints, software, cutters, heat-transfer materials, substrates and other products.
720 N. Creel Dr.
Wood Dale, Illinois 60191
United States
SignFlow.Pro
SET each customers PRIORITY number, any time of the day. The whole shop can see the priority order, electronically. Each work detail is listed and checked off when done. See what is designed, proofed, approved, printed/cut, ready for substrate, etc.
57 Westminster Rd
Hull, Massachusetts 02045
United States
EstiMate Software
in Estimating
EstiMate gives you tools to determine what you need to charge in order to cover your costs and achieve your profit goals, then making sure every single job is priced to meet your target – all the while giving you professional estimates.
1959 N Peace Haven Rd
#334
Winston Salem, North Carolina 27106
United States