Listings in Translucent and Engraved Signs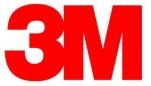 in Complete Awnings, LED Lighting Systems, Clearcoats, Toners, Projection Systems, Calendered, Cast, Digital-Imaging, Reflective, Tools, Translucent, Vehicle-Wrap, Software, Inks
If you wrap vehicles, create signs or install wall, window or floor graphics, 3M offers a comprehensive range of films, overlaminates, inks, toners, clear coats and application tools. We also have greener solutions.
3M Center
Building 220-12E-04
Saint Paul, Minnesota 55144
United States
in Cloth, Nylon, Polyethylene, Vinyl, Decorated, Grommet Machines, Grommets, Mounting Hardware, LED Lighting Systems, Return Material, Accessories, Blades, Clearcoats, Film, Thermal Ribbons, Border Lighting Systems, Channel-Letter Modules, Ribbon Components, Blanks, Installation Hardware, Rolls, Sheets, Vehicle-Wrap Holders, Blockout Paint, Accessories, Instruments, Composite Materials, Foam Board, HDU (High-Density Urethane), Wood, Pressure-Sensitive, Remover, Flexible Face, Fluorescent Materials, Frames, Gilding Materials & Supplies, Banner-Mounting Hardware, Brackets, Hooks/Hangars/Chains/Clips, Metal, Plastic, Wood, Magnetic, Vinyl, Spray, Digital Imaging, Pattern/Plotting/Pounce, Blank, Decorated, Metal, Plastic, Application/Transfer, Applicators, Decorative, Maskant, Striping, Clip Art/Fonts/Logos, Vehicle-Template, Vinyl Tools, Wholesale Production, Application/Removal Solution, Calendered, Cast, Digital-Imaging, Reflective, Release Liners, Specialty, Tools, Translucent, Vehicle-Wrap, Decals, Fleet Graphics, Floor Graphics, Murals/Wall Graphics, Vehicle Wraps, Vehicle Graphics, Vinyl Graphics, Custom
Earl Mich provides the SmartLine line of cast, calendered and specialty vinyls. Its line of sign supplies includes digital media, LED lighting, banners, substrates, paints, software, cutters, heat-transfer materials, substrates and other products.
720 N. Creel Dr.
Wood Dale, Illinois 60191
United States
in Embossed Signs, Engraved Signs, Static-Message Signs, Post-and-Panel Signs, Stock-Message Signs, Electric, Miscellaneous, Electric, Electric, Decorated, LED-Based Displays, Lightboxes, Warning Lights, Completed, Custom, Quantity, Braille Translator
iSigns Inc., a wholesale sign source, offers more than 3,500 eco-friendly LED traffic-control products ("open" "closed" "enter" "exit" "safety"), post-and-panel signs; interior wayfinding signs; Perma-Banner 5-year street pole banners
7625 Birkmire Dr.
Fairview, Pennsylvania 16415
United States
Ultraflex Systems
in Canvas, Flexible Face, Mesh, Polyester, Blank, Calendered, Cast, Digital-Imaging, Release Liners, Specialty, Translucent, Vehicle-Wrap
Ultraflex supplies more than 50 quality print media, ranging from 30 to 198 in., for UV, solvent, eco-solvent, latex and screenprinting, at all price points. Range includes front-lit, back-lit, blockout, mesh, specialty and textile materials.
1578 Sussex Turnpike
Building 4
Randolph, New Jersey 07869
United States
LexJet
in Canvas, Paper, Polyester, Polyethylene, Vinyl, Mounting Hardware, Desktop, Dye-Sublimation, Roll-to-Roll, Aqueous, Eco-Solvent, Latex, Solvent, Liquid, Roll-to-Roll, Clearcoats, Aqueous, Dye-Sublimation, Eco-Solvent, Solvent, UV-Cure, Film, Liquid, Toners, Calendered, Cast, Digital-Imaging, Specialty, Translucent, Vehicle-Wrap
LexJet is a one-stop, direct source for all kinds of equipment, materials, and software used for wide-format inkjet printing. LexJet provides flat-rate shipping and one-day ground delivery to most of the United States.
1605 Main St.
Suite 400
Sarasota, Florida 34236
United States
Advance Corp. Braille-Tac Div.
in Cast Signs, Embossed Signs, Engraved Signs, Metal-Etched Signs, Photopolymer Signs, Acid/Metal-Etched Signs, Engraving, HDU (High-Density Urethane), Nameplates, Glass Signs
Celebrating 70+ years as a wholesale sign manufacturer of signs and 3rd-generation family business. We specialize in zinc, magnesium, photopolymer, engraved/raster braille, cast resin, marble, granite, wood, glass, and custom materials.
8200 97th St. South
Cottage Grove, Minnesota 55016
United States
FLEXcon
in Film, Rolls, Vinyl Tools, Calendered, Cast, Digital-Imaging, Reflective, Release Liners, Specialty, Translucent
FLEXcon Company, Inc. is a global leader in coated and laminated films and adhesives. We are a trusted partner to a wide range of companies from printers and fabricators to engineers and designers developing products for existing and emerging markets
1 FLEXcon Industrial Park
Spencer, Massachusetts 01562
United States
Graphic Components
in Engraved Signs, Photopolymer Signs
We are a wholesale-only manufacturer of interior signs: photopolymer, applique, screenprinted and color fusion.
3125 Spring Garden St.
Greensboro, North Carolina 27407
United States