Listings in Textile, Cabinet-Sign Modules, Electronic Power Supplies, Flipper Displays and Vehicle-Wrap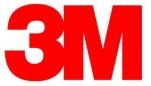 in Complete Awnings, LED Lighting Systems, Clearcoats, Toners, Projection Systems, Calendered, Cast, Digital-Imaging, Reflective, Tools, Translucent, Vehicle-Wrap, Software, Inks
If you wrap vehicles, create signs or install wall, window or floor graphics, 3M offers a comprehensive range of films, overlaminates, inks, toners, clear coats and application tools. We also have greener solutions.
3M Center
Building 220-12E-04
Saint Paul, Minnesota 55144
United States
in Cloth, Nylon, Polyethylene, Vinyl, Decorated, Grommet Machines, Grommets, Mounting Hardware, LED Lighting Systems, Return Material, Accessories, Blades, Clearcoats, Film, Thermal Ribbons, Border Lighting Systems, Channel-Letter Modules, Ribbon Components, Blanks, Installation Hardware, Rolls, Sheets, Vehicle-Wrap Holders, Blockout Paint, Accessories, Instruments, Composite Materials, Foam Board, HDU (High-Density Urethane), Wood, Pressure-Sensitive, Remover, Flexible Face, Fluorescent Materials, Frames, Gilding Materials & Supplies, Banner-Mounting Hardware, Brackets, Hooks/Hangars/Chains/Clips, Metal, Plastic, Wood, Magnetic, Vinyl, Spray, Digital Imaging, Pattern/Plotting/Pounce, Blank, Decorated, Metal, Plastic, Application/Transfer, Applicators, Decorative, Maskant, Striping, Clip Art/Fonts/Logos, Vehicle-Template, Vinyl Tools, Wholesale Production, Application/Removal Solution, Calendered, Cast, Digital-Imaging, Reflective, Release Liners, Specialty, Tools, Translucent, Vehicle-Wrap, Decals, Fleet Graphics, Floor Graphics, Murals/Wall Graphics, Vehicle Wraps, Vehicle Graphics, Vinyl Graphics, Custom
Earl Mich provides the SmartLine line of cast, calendered and specialty vinyls. Its line of sign supplies includes digital media, LED lighting, banners, substrates, paints, software, cutters, heat-transfer materials, substrates and other products.
720 N. Creel Dr.
Wood Dale, Illinois 60191
United States
Ultraflex Systems
in Canvas, Flexible Face, Mesh, Polyester, Blank, Calendered, Cast, Digital-Imaging, Release Liners, Specialty, Translucent, Vehicle-Wrap
Ultraflex supplies more than 50 quality print media, ranging from 30 to 198 in., for UV, solvent, eco-solvent, latex and screenprinting, at all price points. Range includes front-lit, back-lit, blockout, mesh, specialty and textile materials.
1578 Sussex Turnpike
Building 4
Randolph, New Jersey 07869
United States
Watchfire Signs
in LED-Based Displays, Time & Temperature Displays, Cabinet-Sign Modules, Custom, Quantity
Watchfire Signs designs, engineers and manufactures the best looking LED signs and digital billboards using meticulously sourced components from around the globe to help businesses and organizations increase visibility and drive growth.
1015 Maple St.
Danville, Illinois 61832
United States
LexJet
in Canvas, Paper, Polyester, Polyethylene, Vinyl, Mounting Hardware, Desktop, Dye-Sublimation, Roll-to-Roll, Aqueous, Eco-Solvent, Latex, Solvent, Liquid, Roll-to-Roll, Clearcoats, Aqueous, Dye-Sublimation, Eco-Solvent, Solvent, UV-Cure, Film, Liquid, Toners, Calendered, Cast, Digital-Imaging, Specialty, Translucent, Vehicle-Wrap
LexJet is a one-stop, direct source for all kinds of equipment, materials, and software used for wide-format inkjet printing. LexJet provides flat-rate shipping and one-day ground delivery to most of the United States.
1605 Main St.
Suite 400
Sarasota, Florida 34236
United States
HangMyMedia.com
in Roll-to-Roll, Textile, Aqueous, Eco-Solvent, Latex, Solvent
HangMyMedia.com manufactures wide format roll storage devices that save significant shop space. Keeps inventory undamaged and easily accessible. Mobile carts let you move media between machines to facilitate fast change-overs Economical, easy-to-use.
PO Box 82778
Kenmore, Washington 98028-0778
United States
AVL LED
in LED Lighting Systems, Channel-Letter Modules, Lightboxes, Electronic Power Supplies, Transformers, Channel, Drivers, Connectors
AVL LED is founded on the belief of providing the highest quality LED products to our customers by strictly observing the standards of RoHS, UL, CE, and our products being a patent of IP68. Our products are powered by Samsung power LEDs.
2885 N Berkeley Lake Road
Duluth, Georgia 30024
United States
Principal LED
in Miscellaneous, Kits, LED Lighting Systems, Border Lighting Systems, Cabinet-Sign Modules, Channel-Letter Modules, Extrusions, Wiring & Supplies, Drivers
Principal LED is the leader in manufacturing and delivering sign and lighting solutions to the sign industry. We pride ourselves on innovation, simplifying lives, friendly service, and industry support. We offer no-cost layout services.
3490 Venture Drive
San Angelo, Texas 76905
United States