Listings in Electronic Message Centers and Heat Guns
in Fabric, Heat Guns, Vinyl Tools
Leister Technologies LLC, a subsidiary of Leister Technologies AG, supports the sales & service of Leister's full line of process heat, plastic welding, laser and microsystem products through its network of distribution partners across North America.
1275 Hamilton Parkway
60143
United States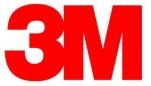 in Complete Awnings, LED Lighting Systems, Clearcoats, Toners, Projection Systems, Calendered, Cast, Digital-Imaging, Reflective, Tools, Translucent, Vehicle-Wrap, Software, Inks
If you wrap vehicles, create signs or install wall, window or floor graphics, 3M offers a comprehensive range of films, overlaminates, inks, toners, clear coats and application tools. We also have greener solutions.
3M Center
Building 220-12E-04
Saint Paul, Minnesota 55144
United States
in Embossed Signs, Engraved Signs, Static-Message Signs, Post-and-Panel Signs, Stock-Message Signs, Electric, Miscellaneous, Electric, Electric, Decorated, LED-Based Displays, Lightboxes, Warning Lights, Completed, Custom, Quantity, Braille Translator
iSigns Inc., a wholesale sign source, offers more than 3,500 eco-friendly LED traffic-control products ("open" "closed" "enter" "exit" "safety"), post-and-panel signs; interior wayfinding signs; Perma-Banner 5-year street pole banners
7625 Birkmire Dr.
Fairview, Pennsylvania 16415
United States
Watchfire Signs
in LED-Based Displays, Time & Temperature Displays, Cabinet-Sign Modules, Custom, Quantity
Watchfire Signs designs, engineers and manufactures the best looking LED signs and digital billboards using meticulously sourced components from around the globe to help businesses and organizations increase visibility and drive growth.
1015 Maple St.
Danville, Illinois 61832
United States
Adtronics LED Displays
in Flipper Displays, Incandescent Lamp Displays, LED-Based Displays, Liquid-Crystal Displays (LCDs), Organic, Light-Emitting Diodes (OLEDs), Plasma Displays, Projection Systems, Time & Temperature Displays, Readerboards
Indoor and outdoor LED message displays. Design, fabrication, installation and support of monochrome and full-color video displays. With over 30 years' experience, our knowledgeable staff will put you at ease and earn your business.
#108-7311 Vantage way
Delta, British Columbia V4G1H9
Canada
Daktronics Inc.
in LED-Based Displays, Time & Temperature Displays
Daktronics designs, manufactures, sells and services visual-communication systems, including LED message centers, video displays and digital dispalys. We make most of the scoreboards for the Olympics. We've been in business more than 40 years.
201 Daktronics
Brookings, South Dakota 57006-5128
United States