Listings in LED Lighting Systems, Flashing and High-Intensity Discharge (HID)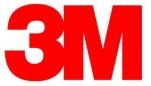 in Complete Awnings, LED Lighting Systems, Clearcoats, Toners, Projection Systems, Calendered, Cast, Digital-Imaging, Reflective, Tools, Translucent, Vehicle-Wrap, Software, Inks
If you wrap vehicles, create signs or install wall, window or floor graphics, 3M offers a comprehensive range of films, overlaminates, inks, toners, clear coats and application tools. We also have greener solutions.
3M Center
Building 220-12E-04
Saint Paul, Minnesota 55144
United States
in Cloth, Nylon, Polyethylene, Vinyl, Decorated, Grommet Machines, Grommets, Mounting Hardware, LED Lighting Systems, Return Material, Accessories, Blades, Clearcoats, Film, Thermal Ribbons, Border Lighting Systems, Channel-Letter Modules, Ribbon Components, Blanks, Installation Hardware, Rolls, Sheets, Vehicle-Wrap Holders, Blockout Paint, Accessories, Instruments, Composite Materials, Foam Board, HDU (High-Density Urethane), Wood, Pressure-Sensitive, Remover, Flexible Face, Fluorescent Materials, Frames, Gilding Materials & Supplies, Banner-Mounting Hardware, Brackets, Hooks/Hangars/Chains/Clips, Metal, Plastic, Wood, Magnetic, Vinyl, Spray, Digital Imaging, Pattern/Plotting/Pounce, Blank, Decorated, Metal, Plastic, Application/Transfer, Applicators, Decorative, Maskant, Striping, Clip Art/Fonts/Logos, Vehicle-Template, Vinyl Tools, Wholesale Production, Application/Removal Solution, Calendered, Cast, Digital-Imaging, Reflective, Release Liners, Specialty, Tools, Translucent, Vehicle-Wrap, Decals, Fleet Graphics, Floor Graphics, Murals/Wall Graphics, Vehicle Wraps, Vehicle Graphics, Vinyl Graphics, Custom
Earl Mich provides the SmartLine line of cast, calendered and specialty vinyls. Its line of sign supplies includes digital media, LED lighting, banners, substrates, paints, software, cutters, heat-transfer materials, substrates and other products.
720 N. Creel Dr.
Wood Dale, Illinois 60191
United States
Principal LED
in Miscellaneous, Kits, LED Lighting Systems, Border Lighting Systems, Cabinet-Sign Modules, Channel-Letter Modules, Extrusions, Wiring & Supplies, Drivers
Principal LED is the leader in manufacturing and delivering sign and lighting solutions to the sign industry. We pride ourselves on innovation, simplifying lives, friendly service, and industry support. We offer no-cost layout services.
3490 Venture Drive
San Angelo, Texas 76905
United States
Computerized Cutters, Inc.
in Automated Equipment, LED Lighting Systems, Return Material, Channel-Letter Equipment, Vacuum-Forming Equipment, Channel-Letter Modules, Lightboxes, Bits, Conventional, Routing
Computerized Cutters has been the world's leading manufacturer of channel letter equipment for over 20 years. The Accu-Bend channel letter bending machines, Accu-Cut routers, and Accu-Clinch letter-fastening machines are made in the USA.
2900 Guilder Dr.
Plano, Texas 75074-8343
United States
Identity Custom Signage
in Photopolymer Signs, Automated Equipment, LED Lighting Systems, ADA Signmaking Equipment, Plasma-Cutting Systems, Manual, Custom, Quantity, Channel Letters, Braille Translator
Identity is a wholesale, custom manufacturer of pylons, monuments, post and panels, channel letters (illuminated and non-illuminated), plate letters, wall signs, menu boards, specialty signage, interiors and photopolymer ADA signage.
324 Burton Ave.
High Point, North Carolina 27262
United States
AVL LED
in LED Lighting Systems, Channel-Letter Modules, Lightboxes, Electronic Power Supplies, Transformers, Channel, Drivers, Connectors
AVL LED is founded on the belief of providing the highest quality LED products to our customers by strictly observing the standards of RoHS, UL, CE, and our products being a patent of IP68. Our products are powered by Samsung power LEDs.
2885 N Berkeley Lake Road
Duluth, Georgia 30024
United States