Listings in Installation Tools, Acrylic, Inkjet, Roll-to-Roll and Inks in Minnesota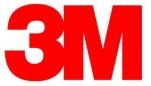 in Complete Awnings, LED Lighting Systems, Clearcoats, Toners, Projection Systems, Calendered, Cast, Digital-Imaging, Reflective, Tools, Translucent, Vehicle-Wrap, Software, Inks
If you wrap vehicles, create signs or install wall, window or floor graphics, 3M offers a comprehensive range of films, overlaminates, inks, toners, clear coats and application tools. We also have greener solutions.
3M Center
Building 220-12E-04
Saint Paul, Minnesota 55144
United States
Midwest Sign & Screen Printing Supply
in LED Lighting Systems, Eco-Solvent, Latex, Solvent, Roll-to-Roll, Equipment, Reflective, Calendered, Cast, Inks
Midwest Sign & Screen is a distributor of sign, screen printing and digital products. We network with the top manufacturers in the industry to bring you the highest-quality supplies, equipment and services available.
45 E. Maryland Ave.
St. Paul, Minnesota 55117
United States