Listings in Complete Awnings, Grommet Machines, Installation Tools and Inkjet
in Dye-Sublimation, Flatbed, Roll-to-Roll, Textile, Aqueous, Eco-Solvent, Latex, UV-Cure, Roll-to-Roll, Sheet
Mimaki USA, leading manufacturer of wide-format inkjet printers and cutting plotters for the sign/graphics, textile/apparel and industrial markets, with branch offices in the Atlanta, Boston, Chicago, Dallas, Los Angeles, Toronto and New York areas.
150 Satellite Blvd. NE
Suite A
Suwanee, Georgia 30024
United States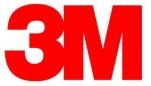 in Complete Awnings, LED Lighting Systems, Clearcoats, Toners, Projection Systems, Calendered, Cast, Digital-Imaging, Reflective, Tools, Translucent, Vehicle-Wrap, Software, Inks
If you wrap vehicles, create signs or install wall, window or floor graphics, 3M offers a comprehensive range of films, overlaminates, inks, toners, clear coats and application tools. We also have greener solutions.
3M Center
Building 220-12E-04
Saint Paul, Minnesota 55144
United States
in Cloth, Nylon, Polyethylene, Vinyl, Decorated, Grommet Machines, Grommets, Mounting Hardware, LED Lighting Systems, Return Material, Accessories, Blades, Clearcoats, Film, Thermal Ribbons, Border Lighting Systems, Channel-Letter Modules, Ribbon Components, Blanks, Installation Hardware, Rolls, Sheets, Vehicle-Wrap Holders, Blockout Paint, Accessories, Instruments, Composite Materials, Foam Board, HDU (High-Density Urethane), Wood, Pressure-Sensitive, Remover, Flexible Face, Fluorescent Materials, Frames, Gilding Materials & Supplies, Banner-Mounting Hardware, Brackets, Hooks/Hangars/Chains/Clips, Metal, Plastic, Wood, Magnetic, Vinyl, Spray, Digital Imaging, Pattern/Plotting/Pounce, Blank, Decorated, Metal, Plastic, Application/Transfer, Applicators, Decorative, Maskant, Striping, Clip Art/Fonts/Logos, Vehicle-Template, Vinyl Tools, Wholesale Production, Application/Removal Solution, Calendered, Cast, Digital-Imaging, Reflective, Release Liners, Specialty, Tools, Translucent, Vehicle-Wrap, Decals, Fleet Graphics, Floor Graphics, Murals/Wall Graphics, Vehicle Wraps, Vehicle Graphics, Vinyl Graphics, Custom
Earl Mich provides the SmartLine line of cast, calendered and specialty vinyls. Its line of sign supplies includes digital media, LED lighting, banners, substrates, paints, software, cutters, heat-transfer materials, substrates and other products.
720 N. Creel Dr.
Wood Dale, Illinois 60191
United States
in Conventional, Dye-Sublimation, Flatbed, Hybrid (Flatbed/Roll-to-Roll), Roll-to-Roll, Textile, Aqueous, Eco-Solvent, Solvent, UV-Cure, Eco-Solvent, UV-Cure, RIP/Color Management
Mutoh America, Inc. is a leading manufacturer of wide-format printers and plotting cutters. Mutoh's line of ValueJet printers are known for their speed, quality and Smart Printing Technologies. Visit www.mutoh.com to see Mutoh's product line.
2602 S 47th Street
85034
United States
LexJet
in Canvas, Paper, Polyester, Polyethylene, Vinyl, Mounting Hardware, Desktop, Dye-Sublimation, Roll-to-Roll, Aqueous, Eco-Solvent, Latex, Solvent, Liquid, Roll-to-Roll, Clearcoats, Aqueous, Dye-Sublimation, Eco-Solvent, Solvent, UV-Cure, Film, Liquid, Toners, Calendered, Cast, Digital-Imaging, Specialty, Translucent, Vehicle-Wrap
LexJet is a one-stop, direct source for all kinds of equipment, materials, and software used for wide-format inkjet printing. LexJet provides flat-rate shipping and one-day ground delivery to most of the United States.
1605 Main St.
Suite 400
Sarasota, Florida 34236
United States
Panel Processing, Inc.
in Post-and-Panel Signs, Brushes & Paint, Paints/Finishes/Primers for Metals, Paints/Finishes/Primers for Plastics, Flatbed, Aqueous, Composite Materials, Simulated Wood, Wood, Photographic
Environmentally responsible products: Eco-Finish rigid print media. 100% biodegradable Eco-Finish is formulated for digital printing. Designed for indoor signs, displays and anything that needs a rigid print surface. Available in three finish levels.
120 N. Industrial Hwy.
Alpena, Michigan 49707
United States
Reich Supply Company, Inc.
in Blades, Dye-Sublimation, Thermal Ribbons, Rolls, Sheets, Calendered, Cast, Reflective, Specialty, Consultants
Founded in June 1977 by Neil I. Reich. Wholesale distributor of supplies and equipment for sign making; screen printing; sublimation printing; digital printing; and heat transfer applications. Shop 24/7 at www.reichsupply.com.
2 Campion Rd.
New Hartford, New York 13413
United States
Johnson Plastics Plus
in Cast Signs, Engraved Signs, Inkjet, Composite Materials, Engraving, Foam Board, Wood, Braille Translator, Digital Imaging, Plastics (Rigid)
Johnson Plastics Plus has more than 40 years of providing the highest quality brand name products to the signage, awards and personalization market. With more than 12,000 products, we have the offering and knowledge to help you grow your business.
12450 Oliver Ave. South
Burnsville, Minnesota 55337
USA