Listings in LED Lighting Systems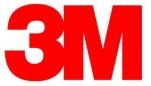 in Complete Awnings, LED Lighting Systems, Clearcoats, Toners, Projection Systems, Calendered, Cast, Digital-Imaging, Reflective, Tools, Translucent, Vehicle-Wrap, Software, Inks
If you wrap vehicles, create signs or install wall, window or floor graphics, 3M offers a comprehensive range of films, overlaminates, inks, toners, clear coats and application tools. We also have greener solutions.
3M Center
Building 220-12E-04
Saint Paul, Minnesota 55144
United States
in Cloth, Nylon, Polyethylene, Vinyl, Decorated, Grommet Machines, Grommets, Mounting Hardware, LED Lighting Systems, Return Material, Accessories, Blades, Clearcoats, Film, Thermal Ribbons, Border Lighting Systems, Channel-Letter Modules, Ribbon Components, Blanks, Installation Hardware, Rolls, Sheets, Vehicle-Wrap Holders, Blockout Paint, Accessories, Instruments, Composite Materials, Foam Board, HDU (High-Density Urethane), Wood, Pressure-Sensitive, Remover, Flexible Face, Fluorescent Materials, Frames, Gilding Materials & Supplies, Banner-Mounting Hardware, Brackets, Hooks/Hangars/Chains/Clips, Metal, Plastic, Wood, Magnetic, Vinyl, Spray, Digital Imaging, Pattern/Plotting/Pounce, Blank, Decorated, Metal, Plastic, Application/Transfer, Applicators, Decorative, Maskant, Striping, Clip Art/Fonts/Logos, Vehicle-Template, Vinyl Tools, Wholesale Production, Application/Removal Solution, Calendered, Cast, Digital-Imaging, Reflective, Release Liners, Specialty, Tools, Translucent, Vehicle-Wrap, Decals, Fleet Graphics, Floor Graphics, Murals/Wall Graphics, Vehicle Wraps, Vehicle Graphics, Vinyl Graphics, Custom
Earl Mich provides the SmartLine line of cast, calendered and specialty vinyls. Its line of sign supplies includes digital media, LED lighting, banners, substrates, paints, software, cutters, heat-transfer materials, substrates and other products.
720 N. Creel Dr.
Wood Dale, Illinois 60191
United States
The Gomez Law Firm, PLC | Trademark Attorney
in Acid/Metal-Etched Signs, LED Lighting Systems, Blades, Pens, Turnkey Systems, Channel-Letter Equipment, Sandblasting Equipment, Spraypainting Systems, Channel-Letter Modules, Screenmaking Materials, 3-D Design, Vehicle-Wrap, Decals, Vehicle Graphics, Vinyl Graphics, Custom, Consultants, Channel Letters, Copyright Protection, Electrics
We a nationwide trademark and copyright law firm, utilizing a diverse skill-set in graphic design, information technology, education, healthcare, management, and the social sciences, to provide trademark and copyright services to clients nationwide.
14231 Nadine St
Oak Park, Michigan 48237
United States
Principal LED
in Miscellaneous, Kits, LED Lighting Systems, Border Lighting Systems, Cabinet-Sign Modules, Channel-Letter Modules, Extrusions, Wiring & Supplies, Drivers
Principal LED is the leader in manufacturing and delivering sign and lighting solutions to the sign industry. We pride ourselves on innovation, simplifying lives, friendly service, and industry support. We offer no-cost layout services.
3490 Venture Drive
San Angelo, Texas 76905
United States
World Wide Sign Systems, Inc
in LED Lighting Systems, Readerboards, Custom
Worldwide Sign Systems is a wholesale manufacturer of electric signs; formed and flexible-face, custom-shaped signs; channel letters; monuments; pylons; digital prints; architectural signs; post-and-panel signs; directional signs, etc.
446 N. Cecil St.
Bonduel, Wisconsin 54107
United States
Computerized Cutters, Inc.
in Automated Equipment, LED Lighting Systems, Return Material, Channel-Letter Equipment, Vacuum-Forming Equipment, Channel-Letter Modules, Lightboxes, Bits, Conventional, Routing
Computerized Cutters has been the world's leading manufacturer of channel letter equipment for over 20 years. The Accu-Bend channel letter bending machines, Accu-Cut routers, and Accu-Clinch letter-fastening machines are made in the USA.
2900 Guilder Dr.
Plano, Texas 75074-8343
United States