Listings in Cast Signs, Electronic Message Centers, Dye-Sublimation, Border Lighting Systems, Maskant and Sign Cabinets & Light Boxes in Minnesota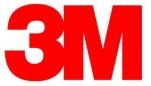 in Complete Awnings, LED Lighting Systems, Clearcoats, Toners, Projection Systems, Calendered, Cast, Digital-Imaging, Reflective, Tools, Translucent, Vehicle-Wrap, Software, Inks
If you wrap vehicles, create signs or install wall, window or floor graphics, 3M offers a comprehensive range of films, overlaminates, inks, toners, clear coats and application tools. We also have greener solutions.
3M Center
Building 220-12E-04
Saint Paul, Minnesota 55144
United States
Advance Corp. Braille-Tac Div.
in Cast Signs, Embossed Signs, Engraved Signs, Metal-Etched Signs, Photopolymer Signs, Acid/Metal-Etched Signs, Engraving, HDU (High-Density Urethane), Nameplates, Glass Signs
Celebrating 70+ years as a wholesale sign manufacturer of signs and 3rd-generation family business. We specialize in zinc, magnesium, photopolymer, engraved/raster braille, cast resin, marble, granite, wood, glass, and custom materials.
8200 97th St. South
Cottage Grove, Minnesota 55016
United States