Listings in Installation Tools, Software and Pens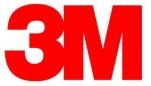 in Complete Awnings, LED Lighting Systems, Clearcoats, Toners, Projection Systems, Calendered, Cast, Digital-Imaging, Reflective, Tools, Translucent, Vehicle-Wrap, Software, Inks
If you wrap vehicles, create signs or install wall, window or floor graphics, 3M offers a comprehensive range of films, overlaminates, inks, toners, clear coats and application tools. We also have greener solutions.
3M Center
Building 220-12E-04
Saint Paul, Minnesota 55144
United States
in Cloth, Nylon, Polyethylene, Vinyl, Decorated, Grommet Machines, Grommets, Mounting Hardware, LED Lighting Systems, Return Material, Accessories, Blades, Clearcoats, Film, Thermal Ribbons, Border Lighting Systems, Channel-Letter Modules, Ribbon Components, Blanks, Installation Hardware, Rolls, Sheets, Vehicle-Wrap Holders, Blockout Paint, Accessories, Instruments, Composite Materials, Foam Board, HDU (High-Density Urethane), Wood, Pressure-Sensitive, Remover, Flexible Face, Fluorescent Materials, Frames, Gilding Materials & Supplies, Banner-Mounting Hardware, Brackets, Hooks/Hangars/Chains/Clips, Metal, Plastic, Wood, Magnetic, Vinyl, Spray, Digital Imaging, Pattern/Plotting/Pounce, Blank, Decorated, Metal, Plastic, Application/Transfer, Applicators, Decorative, Maskant, Striping, Clip Art/Fonts/Logos, Vehicle-Template, Vinyl Tools, Wholesale Production, Application/Removal Solution, Calendered, Cast, Digital-Imaging, Reflective, Release Liners, Specialty, Tools, Translucent, Vehicle-Wrap, Decals, Fleet Graphics, Floor Graphics, Murals/Wall Graphics, Vehicle Wraps, Vehicle Graphics, Vinyl Graphics, Custom
Earl Mich provides the SmartLine line of cast, calendered and specialty vinyls. Its line of sign supplies includes digital media, LED lighting, banners, substrates, paints, software, cutters, heat-transfer materials, substrates and other products.
720 N. Creel Dr.
Wood Dale, Illinois 60191
United States
Gandy Digital LLC
in Dye-Sublimation, Flatbed, Hybrid (Flatbed/Roll-to-Roll), Roll-to-Roll, Textile, UV-Cure, Clearcoats, RIP/Color Management, Leasing Companies, Used Equipment
Gandy Digital is a manufacturer of the Pred8tor 4'X8' and Domin8tor 6.5'X10' true UV flatbed printers, White and Roll to Roll options are also available. Gandy also manufactures the Fascin8tor 16' wide UV Roll to Roll printer. High resolution & speed
317 N. Briery Rd.
Unit A
Irving, Texas 75061
United States
Sign Tracker
in Business/Office Management, Estimating, Consultants
All you need to plan, quote and manage your sign shop. Developed by a sign shop for sign shops. Most affordable software in our industry and you can try it free of charge. Watch our online demos, or call us for a personal tour.
PO Box 92707
Austin, Texas 78709
United States
SA International
in Design, RIP/Color Management, Routing, Vehicle-Template, Template Software
SAi provides complete software solutions for the signmaking, digital-printing and woodworking industries. Our core products include PhotoPRINT, Flexi, FlexiPrint, and EnRoute. Browse SIGN.com for signs, vehicle templates, fonts, graphics and more.
5296 S. Commerce Dr.
Suite 102
Salt Lake City, Utah 84107
United States
Thermwood Corp.
904 Buffaloville Rd
Dale, IN 47523
USA
DistributorCentral
in Business/Office Management, Consultants
Are you a sign shop that resells promotional products to your customers? DistributorCentral offers free business tools for your promotional product business, including: product search, order management, and ecommerce websites.
1200 Energy Center Drive
Gardner, Kansas 66030
United States
V Sign Software
Created by sign- building professionals, V Sign Software will integrate itself to your job-tracking style and support your endeavor, including estimating, scheduling and more. The program is simple and intuitive.
1160 Pioneer Way
Suite M
San Diego, California 92020
United States