Listings in Awnings, Channel Letters, Accessories, Photopolymer Signs and Plastics (Rigid)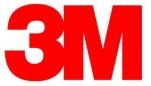 in Complete Awnings, LED Lighting Systems, Clearcoats, Toners, Projection Systems, Calendered, Cast, Digital-Imaging, Reflective, Tools, Translucent, Vehicle-Wrap, Software, Inks
If you wrap vehicles, create signs or install wall, window or floor graphics, 3M offers a comprehensive range of films, overlaminates, inks, toners, clear coats and application tools. We also have greener solutions.
3M Center
Building 220-12E-04
Saint Paul, Minnesota 55144
United States
in Automated Equipment, Channel-Letter Equipment, Notchers
SDS ChannelBender® Series of Channel Letter Benders | Since 1996, we've modernized the process of channel letter bending. Having sold over 700 bending machines in the Americas, we've earned a reputation for unparalleled products, service and support.
6235 Lookout Rd., Suite A
Boulder, Colorado 80301
United States
in Fabrics, Canvas, Polyester, Vinyl, Canvas, Flexible Face, Mesh, Polyester, Flags/Pennants, Fluorescent Materials, Digital-Imaging
Value Vinyls, since 1984, has offered printable textile and vinyl fabrics up to 196 in. wide for all popular inks. Value Vinyls has a full range of products to include; frontlit, backlit, blockout, mesh and textile sign-media fabrics.
301 E. Trinity Blvd.
Grand Prairie, Texas 75050
United States
in Cloth, Nylon, Polyethylene, Vinyl, Decorated, Grommet Machines, Grommets, Mounting Hardware, LED Lighting Systems, Return Material, Accessories, Blades, Clearcoats, Film, Thermal Ribbons, Border Lighting Systems, Channel-Letter Modules, Ribbon Components, Blanks, Installation Hardware, Rolls, Sheets, Vehicle-Wrap Holders, Blockout Paint, Accessories, Instruments, Composite Materials, Foam Board, HDU (High-Density Urethane), Wood, Pressure-Sensitive, Remover, Flexible Face, Fluorescent Materials, Frames, Gilding Materials & Supplies, Banner-Mounting Hardware, Brackets, Hooks/Hangars/Chains/Clips, Metal, Plastic, Wood, Magnetic, Vinyl, Spray, Digital Imaging, Pattern/Plotting/Pounce, Blank, Decorated, Metal, Plastic, Application/Transfer, Applicators, Decorative, Maskant, Striping, Clip Art/Fonts/Logos, Vehicle-Template, Vinyl Tools, Wholesale Production, Application/Removal Solution, Calendered, Cast, Digital-Imaging, Reflective, Release Liners, Specialty, Tools, Translucent, Vehicle-Wrap, Decals, Fleet Graphics, Floor Graphics, Murals/Wall Graphics, Vehicle Wraps, Vehicle Graphics, Vinyl Graphics, Custom
Earl Mich provides the SmartLine line of cast, calendered and specialty vinyls. Its line of sign supplies includes digital media, LED lighting, banners, substrates, paints, software, cutters, heat-transfer materials, substrates and other products.
720 N. Creel Dr.
Wood Dale, Illinois 60191
United States
The Gomez Law Firm, PLC | Trademark Attorney
in Acid/Metal-Etched Signs, LED Lighting Systems, Blades, Pens, Turnkey Systems, Channel-Letter Equipment, Sandblasting Equipment, Spraypainting Systems, Channel-Letter Modules, Screenmaking Materials, 3-D Design, Vehicle-Wrap, Decals, Vehicle Graphics, Vinyl Graphics, Custom, Consultants, Channel Letters, Copyright Protection, Electrics
We a nationwide trademark and copyright law firm, utilizing a diverse skill-set in graphic design, information technology, education, healthcare, management, and the social sciences, to provide trademark and copyright services to clients nationwide.
14231 Nadine St
Oak Park, Michigan 48237
United States
Miratec Systems
in Fabrics, Decorated, Blank, Decorated, Decals, Fleet Graphics, Floor Graphics, Murals/Wall Graphics, Supergraphics, Vehicle Wraps, Vinyl Graphics, Custom
Miratec Systems is a nationwide, wholesale-only, graphics manufacturer that offers digital imaging, decorated flexible sign faces, and vinyl graphics. And every job is covered by our "It's On Time Or It's On Us" shipping guarantee.
640 Olive St
Saint Paul, Minnesota 55130
United States
Pioneer Graphics, Inc.
in Cast Signs, Embossed Signs, Engraved Signs, Metal-Etched Signs, Photopolymer Signs, Acid/Metal-Etched Signs, Static-Message Signs, Plaques & Tablets, Engraving, Braille Translator
Pioneer Graphics, Inc. is a wholesale signage manufacturer that provides ADA, engraving, CNC routing, finishing, and screenprinting on brass, aluminum and plastics to the trade.
37 Sarah Dr.
Farmingdale, New York 11735
United States
The Best Screen Printing & Embroidery
in Accessories, Screenmaking Materials
Looking for some customizing magic screen printing that suited for your budget?
2500 S Main Street
Los Angeles, California 90007
United States
World Wide Sign Systems, Inc
in LED Lighting Systems, Readerboards, Custom
Worldwide Sign Systems is a wholesale manufacturer of electric signs; formed and flexible-face, custom-shaped signs; channel letters; monuments; pylons; digital prints; architectural signs; post-and-panel signs; directional signs, etc.
446 N. Cecil St.
Bonduel, Wisconsin 54107
United States