Listings in Electronic, Automated Equipment, Toners and Plastics (Rigid)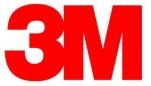 in Complete Awnings, LED Lighting Systems, Clearcoats, Toners, Projection Systems, Calendered, Cast, Digital-Imaging, Reflective, Tools, Translucent, Vehicle-Wrap, Software, Inks
If you wrap vehicles, create signs or install wall, window or floor graphics, 3M offers a comprehensive range of films, overlaminates, inks, toners, clear coats and application tools. We also have greener solutions.
3M Center
Building 220-12E-04
Saint Paul, Minnesota 55144
United States
in Automated Equipment, Channel-Letter Equipment, Notchers
SDS ChannelBender® Series of Channel Letter Benders | Since 1996, we've modernized the process of channel letter bending. Having sold over 700 bending machines in the Americas, we've earned a reputation for unparalleled products, service and support.
6235 Lookout Rd., Suite A
Boulder, Colorado 80301
United States
LexJet
in Canvas, Paper, Polyester, Polyethylene, Vinyl, Mounting Hardware, Desktop, Dye-Sublimation, Roll-to-Roll, Aqueous, Eco-Solvent, Latex, Solvent, Liquid, Roll-to-Roll, Clearcoats, Aqueous, Dye-Sublimation, Eco-Solvent, Solvent, UV-Cure, Film, Liquid, Toners, Calendered, Cast, Digital-Imaging, Specialty, Translucent, Vehicle-Wrap
LexJet is a one-stop, direct source for all kinds of equipment, materials, and software used for wide-format inkjet printing. LexJet provides flat-rate shipping and one-day ground delivery to most of the United States.
1605 Main St.
Suite 400
Sarasota, Florida 34236
United States
Vycom Corp.
in Inkjet-Receptive, Plastics (Rigid)
Vycom manufacturers market-leading brands of innovative plastic sheet products. Its Celtec line of premium signboard solutions is designed for wide format display applications that demand the highest quality PVC sign materials.
801 E. Corey Street
Scranton, PA 18505
USA
Computerized Cutters, Inc.
in Automated Equipment, LED Lighting Systems, Return Material, Channel-Letter Equipment, Vacuum-Forming Equipment, Channel-Letter Modules, Lightboxes, Bits, Conventional, Routing
Computerized Cutters has been the world's leading manufacturer of channel letter equipment for over 20 years. The Accu-Bend channel letter bending machines, Accu-Cut routers, and Accu-Clinch letter-fastening machines are made in the USA.
2900 Guilder Dr.
Plano, Texas 75074-8343
United States