Listings in Channel Letters, Accessories and Plastics (Rigid)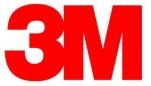 in Complete Awnings, LED Lighting Systems, Clearcoats, Toners, Projection Systems, Calendered, Cast, Digital-Imaging, Reflective, Tools, Translucent, Vehicle-Wrap, Software, Inks
If you wrap vehicles, create signs or install wall, window or floor graphics, 3M offers a comprehensive range of films, overlaminates, inks, toners, clear coats and application tools. We also have greener solutions.
3M Center
Building 220-12E-04
Saint Paul, Minnesota 55144
United States
in Cloth, Nylon, Polyethylene, Vinyl, Decorated, Grommet Machines, Grommets, Mounting Hardware, LED Lighting Systems, Return Material, Accessories, Blades, Clearcoats, Film, Thermal Ribbons, Border Lighting Systems, Channel-Letter Modules, Ribbon Components, Blanks, Installation Hardware, Rolls, Sheets, Vehicle-Wrap Holders, Blockout Paint, Accessories, Instruments, Composite Materials, Foam Board, HDU (High-Density Urethane), Wood, Pressure-Sensitive, Remover, Flexible Face, Fluorescent Materials, Frames, Gilding Materials & Supplies, Banner-Mounting Hardware, Brackets, Hooks/Hangars/Chains/Clips, Metal, Plastic, Wood, Magnetic, Vinyl, Spray, Digital Imaging, Pattern/Plotting/Pounce, Blank, Decorated, Metal, Plastic, Application/Transfer, Applicators, Decorative, Maskant, Striping, Clip Art/Fonts/Logos, Vehicle-Template, Vinyl Tools, Wholesale Production, Application/Removal Solution, Calendered, Cast, Digital-Imaging, Reflective, Release Liners, Specialty, Tools, Translucent, Vehicle-Wrap, Decals, Fleet Graphics, Floor Graphics, Murals/Wall Graphics, Vehicle Wraps, Vehicle Graphics, Vinyl Graphics, Custom
Earl Mich provides the SmartLine line of cast, calendered and specialty vinyls. Its line of sign supplies includes digital media, LED lighting, banners, substrates, paints, software, cutters, heat-transfer materials, substrates and other products.
720 N. Creel Dr.
Wood Dale, Illinois 60191
United States
RH Solutions LLC
in Accessories, Equipment, Instruments, Screenmaking Materials
RH Solutions LLC specializes in high-performance, low-cost Grafica semi- to fully automatic screenprinting machines; UV-curing, IR, jet-air and wicket dryers; combination curing/drying systems;, stackers; roller coaters and ancillary equipment.
127 Lakefield Dr.
Milford, Ohio 45150
United States
The Best Screen Printing & Embroidery
in Accessories, Screenmaking Materials
Looking for some customizing magic screen printing that suited for your budget?
2500 S Main Street
Los Angeles, California 90007
United States
Ventex Technology, LLC
in LED Lighting Systems, Cabinet-Sign Modules, Channel-Letter Modules, Dimming, Flashing, Electronic Power Supplies
Ventex Technology manufactures components for the illuminated sign industry: magnetic and electronic power supplies for neon lighting applications, neon accessories, hard-to-find neon service parts, and Venbrite LED modules and power supplies.
3490 Venture Drive
San Angelo, Texas 76905
United States
Graphic Parts International Inc.
in UV-Cure, Accessories, Equipment, Screenmaking Materials, Vacuum Tables
Graphic Parts International Inc. offers hundreds of screenprint products, such as squeegees, vacuum tables, vacuum motors, floodbars, motors, exposing unit blankets, timers and more.
4321 N. Knox Ave.
Chicago, Illinois 60641
United States