Listings in Complete Awnings, Bits, Drivers and Plastics (Rigid)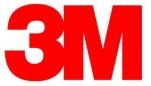 in Complete Awnings, LED Lighting Systems, Clearcoats, Toners, Projection Systems, Calendered, Cast, Digital-Imaging, Reflective, Tools, Translucent, Vehicle-Wrap, Software, Inks
If you wrap vehicles, create signs or install wall, window or floor graphics, 3M offers a comprehensive range of films, overlaminates, inks, toners, clear coats and application tools. We also have greener solutions.
3M Center
Building 220-12E-04
Saint Paul, Minnesota 55144
United States
Johnson Plastics Plus
in Cast Signs, Engraved Signs, Inkjet, Composite Materials, Engraving, Foam Board, Wood, Braille Translator, Digital Imaging, Plastics (Rigid)
Johnson Plastics Plus has more than 40 years of providing the highest quality brand name products to the signage, awards and personalization market. With more than 12,000 products, we have the offering and knowledge to help you grow your business.
12450 Oliver Ave. South
Burnsville, Minnesota 55337
USA
Hendrick
in Panel Saws, Saws, Accessories, Bits, Conventional, Composite Materials, CAD, Routing
Hendrick's broad product line includes horizontal panel saws, countertop cutting saws, vertical beam and panel saws; 3-, 4- and 5-axis CNC routers, machining centers, parts, tooling and software.
32-34 Commercial St.
Salem, Massachusetts 01970
United States
Piedmont Plastics®
in Border Lighting Systems, Cabinet-Sign Modules, Channel-Letter Modules, Bits, Composite Materials, Letter-Trim Material, Acrylic, Modified, Polycarbonate, Calendered, Cast
Piedmont Plastics is a national distributor of plastic sheet, rod, tube & film products with over 45 locations providing localized service across North America. Sign materials include Polycarbonate, Acrylic, ACM, SCM, Aluminum coils, LEDs and more!
5010 W. W.T. Harris Blvd.
Charlotte, North Carolina 28269
United States
Vycom Corp.
in Inkjet-Receptive, Plastics (Rigid)
Vycom manufacturers market-leading brands of innovative plastic sheet products. Its Celtec line of premium signboard solutions is designed for wide format display applications that demand the highest quality PVC sign materials.
801 E. Corey Street
Scranton, PA 18505
USA
Reece Supply Co.
in Accessories, Solvent, Cabinet-Sign Modules, Channel-Letter Modules, High-Intensity Discharge (HID), Electronic Power Supplies, Vacuum Pumps & Equipment, Bits, Screenmaking Materials, RIP/Color Management
With eight warehouse locations, Reece Supply Co. offers a complete line of supplies and equipment for sign manufacturing, digital printing, vinyl graphics and screen printing. The company has served the sign industry since 1936.
3308 Royalty Row
Irving, Texas 75062
United States
AVL LED
in LED Lighting Systems, Channel-Letter Modules, Lightboxes, Electronic Power Supplies, Transformers, Channel, Drivers, Connectors
AVL LED is founded on the belief of providing the highest quality LED products to our customers by strictly observing the standards of RoHS, UL, CE, and our products being a patent of IP68. Our products are powered by Samsung power LEDs.
2885 N Berkeley Lake Road
Duluth, Georgia 30024
United States
Diversified Components, Inc.
in Standoffs, LED Lighting Systems, Dimming, Flashing, Wiring Protection Hardware, Controllers, Hooks/Hangars/Chains/Clips, Wiring & Supplies, Drivers, Connectors
We offer the original Quik-Connect™ insulating pass-thru system that ensures sign-code compliance.! Low-voltage LED wires through high-voltage GTO cable can be insulated with one device. Twist to connect. UL 635 Listed. Dimmers, too.
200 Rome Ct.
Fort Collins, Colorado 80524
United States