Listings in Projection Systems, Sheet, Mesh and Plastics (Rigid)
in Dye-Sublimation, Flatbed, Roll-to-Roll, Textile, Aqueous, Eco-Solvent, Latex, UV-Cure, Roll-to-Roll, Sheet
Mimaki USA, leading manufacturer of wide-format inkjet printers and cutting plotters for the sign/graphics, textile/apparel and industrial markets, with branch offices in the Atlanta, Boston, Chicago, Dallas, Los Angeles, Toronto and New York areas.
150 Satellite Blvd. NE
Suite A
Suwanee, Georgia 30024
United States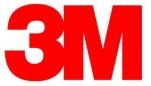 in Complete Awnings, LED Lighting Systems, Clearcoats, Toners, Projection Systems, Calendered, Cast, Digital-Imaging, Reflective, Tools, Translucent, Vehicle-Wrap, Software, Inks
If you wrap vehicles, create signs or install wall, window or floor graphics, 3M offers a comprehensive range of films, overlaminates, inks, toners, clear coats and application tools. We also have greener solutions.
3M Center
Building 220-12E-04
Saint Paul, Minnesota 55144
United States
in Fabrics, Canvas, Polyester, Vinyl, Canvas, Flexible Face, Mesh, Polyester, Flags/Pennants, Fluorescent Materials, Digital-Imaging
Value Vinyls, since 1984, has offered printable textile and vinyl fabrics up to 196 in. wide for all popular inks. Value Vinyls has a full range of products to include; frontlit, backlit, blockout, mesh and textile sign-media fabrics.
301 E. Trinity Blvd.
Grand Prairie, Texas 75050
United States
Ultraflex Systems
in Canvas, Flexible Face, Mesh, Polyester, Blank, Calendered, Cast, Digital-Imaging, Release Liners, Specialty, Translucent, Vehicle-Wrap
Ultraflex supplies more than 50 quality print media, ranging from 30 to 198 in., for UV, solvent, eco-solvent, latex and screenprinting, at all price points. Range includes front-lit, back-lit, blockout, mesh, specialty and textile materials.
1578 Sussex Turnpike
Building 4
Randolph, New Jersey 07869
United States
Vycom Corp.
in Inkjet-Receptive, Plastics (Rigid)
Vycom manufacturers market-leading brands of innovative plastic sheet products. Its Celtec line of premium signboard solutions is designed for wide format display applications that demand the highest quality PVC sign materials.
801 E. Corey Street
Scranton, PA 18505
USA
Top Value Fabrics
in Canvas, Flexible Face, Mesh, Polyester, Calendered, Digital-Imaging, Specialty
Top Value Fabrics is a leading international supplier of Print Media, Apparel, Home Furnishings, and Industrial fabrics. TVF offers extensive Polyester, Vinyl, Polypropylene, and Natural Fiber stock programs for digital printing.
401 W. Carmel Dr.
Carmel, Indiana 46032
United States
Fisher Textiles
in Fabrics, Canvas, Mesh, Polyester
Fisher Textiles has a reputation for providing quality textiles with unsurpassed service that is reflected in over 25 years of experience and workmanship in producing industry-leading fabrics for dye sublimation, latex, solvent and UV printing.
139 Business Park Dr.
Indian Trail, North Carolina 28079
United States
Tensioning Solutions Inc.
in Mounting Hardware, Extrusions, Canvas, Mesh, Polyester, Frames, Banner-Mounting Hardware, Brackets
Our range of aluminum extrusions can create framed interior or exterior banners and signs from art frames to large (more than 5,000 sq. ft.) wall signs. Our specific design allows the graphic to rapidly be removed and replaced by a new one.
16517 Lake Heather Dr.
Tampa, Florida 33618
United States
Texture Plus
1611 Lakeland Ave
Bohemia, NY 11716
USA
Johnson Plastics Plus
in Cast Signs, Engraved Signs, Inkjet, Composite Materials, Engraving, Foam Board, Wood, Braille Translator, Digital Imaging, Plastics (Rigid)
Johnson Plastics Plus has more than 40 years of providing the highest quality brand name products to the signage, awards and personalization market. With more than 12,000 products, we have the offering and knowledge to help you grow your business.
12450 Oliver Ave. South
Burnsville, Minnesota 55337
USA