Listings in Routers & Accessories, Return Material and Reflective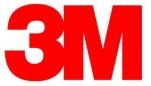 in Complete Awnings, LED Lighting Systems, Clearcoats, Toners, Projection Systems, Calendered, Cast, Digital-Imaging, Reflective, Tools, Translucent, Vehicle-Wrap, Software, Inks
If you wrap vehicles, create signs or install wall, window or floor graphics, 3M offers a comprehensive range of films, overlaminates, inks, toners, clear coats and application tools. We also have greener solutions.
3M Center
Building 220-12E-04
Saint Paul, Minnesota 55144
United States
in Conventional, Routing
CNC Routers For Sign Making - Industrial CNC - USA, Builds CNC Routers for sign making. Dimensional signs and letters, wood carving, aluminum, acrylic, stencils, FCOs, V-carved letters, fabrication and more. Industrial CNC offers the best CNC Router

USA
in Cloth, Nylon, Polyethylene, Vinyl, Decorated, Grommet Machines, Grommets, Mounting Hardware, LED Lighting Systems, Return Material, Accessories, Blades, Clearcoats, Film, Thermal Ribbons, Border Lighting Systems, Channel-Letter Modules, Ribbon Components, Blanks, Installation Hardware, Rolls, Sheets, Vehicle-Wrap Holders, Blockout Paint, Accessories, Instruments, Composite Materials, Foam Board, HDU (High-Density Urethane), Wood, Pressure-Sensitive, Remover, Flexible Face, Fluorescent Materials, Frames, Gilding Materials & Supplies, Banner-Mounting Hardware, Brackets, Hooks/Hangars/Chains/Clips, Metal, Plastic, Wood, Magnetic, Vinyl, Spray, Digital Imaging, Pattern/Plotting/Pounce, Blank, Decorated, Metal, Plastic, Application/Transfer, Applicators, Decorative, Maskant, Striping, Clip Art/Fonts/Logos, Vehicle-Template, Vinyl Tools, Wholesale Production, Application/Removal Solution, Calendered, Cast, Digital-Imaging, Reflective, Release Liners, Specialty, Tools, Translucent, Vehicle-Wrap, Decals, Fleet Graphics, Floor Graphics, Murals/Wall Graphics, Vehicle Wraps, Vehicle Graphics, Vinyl Graphics, Custom
Earl Mich provides the SmartLine line of cast, calendered and specialty vinyls. Its line of sign supplies includes digital media, LED lighting, banners, substrates, paints, software, cutters, heat-transfer materials, substrates and other products.
720 N. Creel Dr.
Wood Dale, Illinois 60191
United States
Oracal USA
in Film, Pressure-Sensitive, Fluorescent Materials, Application/Transfer, Maskant, Calendered, Cast, Reflective, Specialty, Translucent, Vehicle-Wrap
Oracal USA manufactures and markets a wide range of industrial tapes and pressure-sensitive graphic, printing and reflective films used in signage, screenprinting, digital imaging, and traffic and safety applications in the northern hemisphere.
1100 Oracal Parkway
Black Creek, Georgia 31308
United States
CAMaster
in Routers
149 Wansley Dr
Cartersville, GA 30121
USA
Piedmont Plastics®
in Border Lighting Systems, Cabinet-Sign Modules, Channel-Letter Modules, Bits, Composite Materials, Letter-Trim Material, Acrylic, Modified, Polycarbonate, Calendered, Cast
Piedmont Plastics is a national distributor of plastic sheet, rod, tube & film products with over 45 locations providing localized service across North America. Sign materials include Polycarbonate, Acrylic, ACM, SCM, Aluminum coils, LEDs and more!
5010 W. W.T. Harris Blvd.
Charlotte, North Carolina 28269
United States
Hyatt's Graphic Supply Co., Inc
in Canvas, Conventional, Roll-to-Roll, Eco-Solvent, Rolls, Conventional, Reflective, CAD, Vehicle-Wrap
Hyatt's is a distributor of digital, thermal and inkjet printing equipment, vinyl cutters, software, routers and materials from vendors such as Gerber, Mutoh America, Matan, Graphtec America, Oracal, Drytac and 3M.
910 Main St.
Buffalo, New York 14202
United States
CNCbits.com
in Bits
CNCbits.com's Routing Resource Center provides tooling, products and information about routing.
20634 N. 28th St.
Suite 135
Phoenix, Arizona 85050
United States