Listings in Routers & Accessories, Return Material, Reflective and Photographic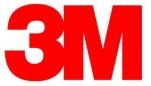 in Complete Awnings, LED Lighting Systems, Clearcoats, Toners, Projection Systems, Calendered, Cast, Digital-Imaging, Reflective, Tools, Translucent, Vehicle-Wrap, Software, Inks
If you wrap vehicles, create signs or install wall, window or floor graphics, 3M offers a comprehensive range of films, overlaminates, inks, toners, clear coats and application tools. We also have greener solutions.
3M Center
Building 220-12E-04
Saint Paul, Minnesota 55144
United States
in Conventional, Routing
CNC Routers For Sign Making - Industrial CNC - USA, Builds CNC Routers for sign making. Dimensional signs and letters, wood carving, aluminum, acrylic, stencils, FCOs, V-carved letters, fabrication and more. Industrial CNC offers the best CNC Router

USA
in Cloth, Nylon, Polyethylene, Vinyl, Decorated, Grommet Machines, Grommets, Mounting Hardware, LED Lighting Systems, Return Material, Accessories, Blades, Clearcoats, Film, Thermal Ribbons, Border Lighting Systems, Channel-Letter Modules, Ribbon Components, Blanks, Installation Hardware, Rolls, Sheets, Vehicle-Wrap Holders, Blockout Paint, Accessories, Instruments, Composite Materials, Foam Board, HDU (High-Density Urethane), Wood, Pressure-Sensitive, Remover, Flexible Face, Fluorescent Materials, Frames, Gilding Materials & Supplies, Banner-Mounting Hardware, Brackets, Hooks/Hangars/Chains/Clips, Metal, Plastic, Wood, Magnetic, Vinyl, Spray, Digital Imaging, Pattern/Plotting/Pounce, Blank, Decorated, Metal, Plastic, Application/Transfer, Applicators, Decorative, Maskant, Striping, Clip Art/Fonts/Logos, Vehicle-Template, Vinyl Tools, Wholesale Production, Application/Removal Solution, Calendered, Cast, Digital-Imaging, Reflective, Release Liners, Specialty, Tools, Translucent, Vehicle-Wrap, Decals, Fleet Graphics, Floor Graphics, Murals/Wall Graphics, Vehicle Wraps, Vehicle Graphics, Vinyl Graphics, Custom
Earl Mich provides the SmartLine line of cast, calendered and specialty vinyls. Its line of sign supplies includes digital media, LED lighting, banners, substrates, paints, software, cutters, heat-transfer materials, substrates and other products.
720 N. Creel Dr.
Wood Dale, Illinois 60191
United States
Oracal USA
in Film, Pressure-Sensitive, Fluorescent Materials, Application/Transfer, Maskant, Calendered, Cast, Reflective, Specialty, Translucent, Vehicle-Wrap
Oracal USA manufactures and markets a wide range of industrial tapes and pressure-sensitive graphic, printing and reflective films used in signage, screenprinting, digital imaging, and traffic and safety applications in the northern hemisphere.
1100 Oracal Parkway
Black Creek, Georgia 31308
United States
Midwest Sign & Screen Printing Supply
in LED Lighting Systems, Eco-Solvent, Latex, Solvent, Roll-to-Roll, Equipment, Reflective, Calendered, Cast, Inks
Midwest Sign & Screen is a distributor of sign, screen printing and digital products. We network with the top manufacturers in the industry to bring you the highest-quality supplies, equipment and services available.
45 E. Maryland Ave.
St. Paul, Minnesota 55117
United States
Panel Processing, Inc.
in Post-and-Panel Signs, Brushes & Paint, Paints/Finishes/Primers for Metals, Paints/Finishes/Primers for Plastics, Flatbed, Aqueous, Composite Materials, Simulated Wood, Wood, Photographic
Environmentally responsible products: Eco-Finish rigid print media. 100% biodegradable Eco-Finish is formulated for digital printing. Designed for indoor signs, displays and anything that needs a rigid print surface. Available in three finish levels.
120 N. Industrial Hwy.
Alpena, Michigan 49707
United States
Wrisco Industries Inc.
in Return Material, Blanks, Sheets, Composite Materials, Composite Materials, Extrusions, Sheets, Metal, Aluminum, Metal
Prefinished aluminum sheet, channel-letter coil & sign blanks - painted, anodized & mill. 50+ colors & all gauges. Painted steel sheets & blanks. Alpolic ACM & sign board panels. Sales & distribution offices in Atlanta, Chicago, Dallas & Edison, NJ.
355 Hiatt Dr.
Suite B
Palm Beach Gardens, Florida 33418
United States