Listings in Electronic Message Centers and Return Material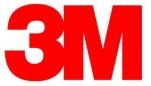 in Complete Awnings, LED Lighting Systems, Clearcoats, Toners, Projection Systems, Calendered, Cast, Digital-Imaging, Reflective, Tools, Translucent, Vehicle-Wrap, Software, Inks
If you wrap vehicles, create signs or install wall, window or floor graphics, 3M offers a comprehensive range of films, overlaminates, inks, toners, clear coats and application tools. We also have greener solutions.
3M Center
Building 220-12E-04
Saint Paul, Minnesota 55144
United States
in Embossed Signs, Engraved Signs, Static-Message Signs, Post-and-Panel Signs, Stock-Message Signs, Electric, Miscellaneous, Electric, Electric, Decorated, LED-Based Displays, Lightboxes, Warning Lights, Completed, Custom, Quantity, Braille Translator
iSigns Inc., a wholesale sign source, offers more than 3,500 eco-friendly LED traffic-control products ("open" "closed" "enter" "exit" "safety"), post-and-panel signs; interior wayfinding signs; Perma-Banner 5-year street pole banners
7625 Birkmire Dr.
Fairview, Pennsylvania 16415
United States
in Cloth, Nylon, Polyethylene, Vinyl, Decorated, Grommet Machines, Grommets, Mounting Hardware, LED Lighting Systems, Return Material, Accessories, Blades, Clearcoats, Film, Thermal Ribbons, Border Lighting Systems, Channel-Letter Modules, Ribbon Components, Blanks, Installation Hardware, Rolls, Sheets, Vehicle-Wrap Holders, Blockout Paint, Accessories, Instruments, Composite Materials, Foam Board, HDU (High-Density Urethane), Wood, Pressure-Sensitive, Remover, Flexible Face, Fluorescent Materials, Frames, Gilding Materials & Supplies, Banner-Mounting Hardware, Brackets, Hooks/Hangars/Chains/Clips, Metal, Plastic, Wood, Magnetic, Vinyl, Spray, Digital Imaging, Pattern/Plotting/Pounce, Blank, Decorated, Metal, Plastic, Application/Transfer, Applicators, Decorative, Maskant, Striping, Clip Art/Fonts/Logos, Vehicle-Template, Vinyl Tools, Wholesale Production, Application/Removal Solution, Calendered, Cast, Digital-Imaging, Reflective, Release Liners, Specialty, Tools, Translucent, Vehicle-Wrap, Decals, Fleet Graphics, Floor Graphics, Murals/Wall Graphics, Vehicle Wraps, Vehicle Graphics, Vinyl Graphics, Custom
Earl Mich provides the SmartLine line of cast, calendered and specialty vinyls. Its line of sign supplies includes digital media, LED lighting, banners, substrates, paints, software, cutters, heat-transfer materials, substrates and other products.
720 N. Creel Dr.
Wood Dale, Illinois 60191
United States
Watchfire Signs
in LED-Based Displays, Time & Temperature Displays, Cabinet-Sign Modules, Custom, Quantity
Watchfire Signs designs, engineers and manufactures the best looking LED signs and digital billboards using meticulously sourced components from around the globe to help businesses and organizations increase visibility and drive growth.
1015 Maple St.
Danville, Illinois 61832
United States
Wagner Zip-Change, Inc.
in LED-Based Displays, Letter-Tracking Equipment, Letter Track
We provide changeable-copy letters and numerals; ZipVision electronic message centers; 150-degree viewing angle, full-color, monochrome, electronic gas-price changers; and Jewelite letter trim, custom designed in plastic, metal and vacuum-formed.
3100 Hirsch St.
Melrose Park, Illinois 60160
United States
Wrisco Industries Inc.
in Return Material, Blanks, Sheets, Composite Materials, Composite Materials, Extrusions, Sheets, Metal, Aluminum, Metal
Prefinished aluminum sheet, channel-letter coil & sign blanks - painted, anodized & mill. 50+ colors & all gauges. Painted steel sheets & blanks. Alpolic ACM & sign board panels. Sales & distribution offices in Atlanta, Chicago, Dallas & Edison, NJ.
355 Hiatt Dr.
Suite B
Palm Beach Gardens, Florida 33418
United States
Computerized Cutters, Inc.
in Automated Equipment, LED Lighting Systems, Return Material, Channel-Letter Equipment, Vacuum-Forming Equipment, Channel-Letter Modules, Lightboxes, Bits, Conventional, Routing
Computerized Cutters has been the world's leading manufacturer of channel letter equipment for over 20 years. The Accu-Bend channel letter bending machines, Accu-Cut routers, and Accu-Clinch letter-fastening machines are made in the USA.
2900 Guilder Dr.
Plano, Texas 75074-8343
United States
Duco Technologies
191 North Gibson Rd
Henderson, NV 89014
USA
Daktronics Inc.
in LED-Based Displays, Time & Temperature Displays
Daktronics designs, manufactures, sells and services visual-communication systems, including LED message centers, video displays and digital dispalys. We make most of the scoreboards for the Olympics. We've been in business more than 40 years.
201 Daktronics
Brookings, South Dakota 57006-5128
United States