Listings in Reflective and Sign Cabinets & Light Boxes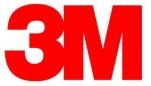 in Complete Awnings, LED Lighting Systems, Clearcoats, Toners, Projection Systems, Calendered, Cast, Digital-Imaging, Reflective, Tools, Translucent, Vehicle-Wrap, Software, Inks
If you wrap vehicles, create signs or install wall, window or floor graphics, 3M offers a comprehensive range of films, overlaminates, inks, toners, clear coats and application tools. We also have greener solutions.
3M Center
Building 220-12E-04
Saint Paul, Minnesota 55144
United States
in Acrylic, Static-Message Signs, Monument Signs, Post-and-Panel Signs, Non-Electric, Extrusions, Aluminum, Extrusions, Channel Letters, Braille Translator, Directories, Letters, Aluminum
Proudly manufacturing 100% USA Made Signage Products, our employees are passionate and dedicated to bringing you and your clients the best interior and exterior architectural signage systems the industry has to offer.
6400 Howard Drive
Fairview, Pennsylvania 16415
United States
in Cloth, Nylon, Polyethylene, Vinyl, Decorated, Grommet Machines, Grommets, Mounting Hardware, LED Lighting Systems, Return Material, Accessories, Blades, Clearcoats, Film, Thermal Ribbons, Border Lighting Systems, Channel-Letter Modules, Ribbon Components, Blanks, Installation Hardware, Rolls, Sheets, Vehicle-Wrap Holders, Blockout Paint, Accessories, Instruments, Composite Materials, Foam Board, HDU (High-Density Urethane), Wood, Pressure-Sensitive, Remover, Flexible Face, Fluorescent Materials, Frames, Gilding Materials & Supplies, Banner-Mounting Hardware, Brackets, Hooks/Hangars/Chains/Clips, Metal, Plastic, Wood, Magnetic, Vinyl, Spray, Digital Imaging, Pattern/Plotting/Pounce, Blank, Decorated, Metal, Plastic, Application/Transfer, Applicators, Decorative, Maskant, Striping, Clip Art/Fonts/Logos, Vehicle-Template, Vinyl Tools, Wholesale Production, Application/Removal Solution, Calendered, Cast, Digital-Imaging, Reflective, Release Liners, Specialty, Tools, Translucent, Vehicle-Wrap, Decals, Fleet Graphics, Floor Graphics, Murals/Wall Graphics, Vehicle Wraps, Vehicle Graphics, Vinyl Graphics, Custom
Earl Mich provides the SmartLine line of cast, calendered and specialty vinyls. Its line of sign supplies includes digital media, LED lighting, banners, substrates, paints, software, cutters, heat-transfer materials, substrates and other products.
720 N. Creel Dr.
Wood Dale, Illinois 60191
United States
in Embossed Signs, Engraved Signs, Static-Message Signs, Post-and-Panel Signs, Stock-Message Signs, Electric, Miscellaneous, Electric, Electric, Decorated, LED-Based Displays, Lightboxes, Warning Lights, Completed, Custom, Quantity, Braille Translator
iSigns Inc., a wholesale sign source, offers more than 3,500 eco-friendly LED traffic-control products ("open" "closed" "enter" "exit" "safety"), post-and-panel signs; interior wayfinding signs; Perma-Banner 5-year street pole banners
7625 Birkmire Dr.
Fairview, Pennsylvania 16415
United States
Oracal USA
in Film, Pressure-Sensitive, Fluorescent Materials, Application/Transfer, Maskant, Calendered, Cast, Reflective, Specialty, Translucent, Vehicle-Wrap
Oracal USA manufactures and markets a wide range of industrial tapes and pressure-sensitive graphic, printing and reflective films used in signage, screenprinting, digital imaging, and traffic and safety applications in the northern hemisphere.
1100 Oracal Parkway
Black Creek, Georgia 31308
United States
West End Products LLC
in Remover, Application/Removal Solution, Reflective, Specialty
West End Products d/b/a CrystalTek, manufactures Vinyl-Off which is designed to remove reflective films and other materials with aggressive adhesives.
1016 Windward Ridge Pkwy.
Alpharetta, Georgia 30005
United States
LEDCONN
in LED-Based Displays, Cabinet-Sign Modules, Lightboxes, Menuboards, Manual, Completed, Extrusions, Custom, Quantity
LEDCONN offers LED light panels, LED backlight modules, LED lightboxes, promotional signs and the Ultra Slim LED edge-lit signage. Stocked in California, the LED lightboxes are available in six standard sizes.
351-M Oak Place
Brea, California 92821
United States
Midwest Sign & Screen Printing Supply
in LED Lighting Systems, Eco-Solvent, Latex, Solvent, Roll-to-Roll, Equipment, Reflective, Calendered, Cast, Inks
Midwest Sign & Screen is a distributor of sign, screen printing and digital products. We network with the top manufacturers in the industry to bring you the highest-quality supplies, equipment and services available.
45 E. Maryland Ave.
St. Paul, Minnesota 55117
United States
Elrod Engineering, LLC
in Completed, Consultants, Sign poles
Whether you need a 175-ft., multi-stage sign, a monument sign, or wall-mounted signage, we can provide the sign engineering and design support. Cabinets, post/pylon, foundations, lighting - we've design them since 1983.
871 Seven Oaks Blvd.
Suite 220
Smyrna, Tennessee 37167
United States
FLEXcon
in Film, Rolls, Vinyl Tools, Calendered, Cast, Digital-Imaging, Reflective, Release Liners, Specialty, Translucent
FLEXcon Company, Inc. is a global leader in coated and laminated films and adhesives. We are a trusted partner to a wide range of companies from printers and fabricators to engineers and designers developing products for existing and emerging markets
1 FLEXcon Industrial Park
Spencer, Massachusetts 01562
United States