Listings in Software and Sign Cabinets & Light Boxes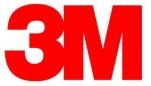 in Complete Awnings, LED Lighting Systems, Clearcoats, Toners, Projection Systems, Calendered, Cast, Digital-Imaging, Reflective, Tools, Translucent, Vehicle-Wrap, Software, Inks
If you wrap vehicles, create signs or install wall, window or floor graphics, 3M offers a comprehensive range of films, overlaminates, inks, toners, clear coats and application tools. We also have greener solutions.
3M Center
Building 220-12E-04
Saint Paul, Minnesota 55144
United States
in Acrylic, Static-Message Signs, Monument Signs, Post-and-Panel Signs, Non-Electric, Extrusions, Aluminum, Extrusions, Channel Letters, Braille Translator, Directories, Letters, Aluminum
Proudly manufacturing 100% USA Made Signage Products, our employees are passionate and dedicated to bringing you and your clients the best interior and exterior architectural signage systems the industry has to offer.
6400 Howard Drive
Fairview, Pennsylvania 16415
United States
in Embossed Signs, Engraved Signs, Static-Message Signs, Post-and-Panel Signs, Stock-Message Signs, Electric, Miscellaneous, Electric, Electric, Decorated, LED-Based Displays, Lightboxes, Warning Lights, Completed, Custom, Quantity, Braille Translator
iSigns Inc., a wholesale sign source, offers more than 3,500 eco-friendly LED traffic-control products ("open" "closed" "enter" "exit" "safety"), post-and-panel signs; interior wayfinding signs; Perma-Banner 5-year street pole banners
7625 Birkmire Dr.
Fairview, Pennsylvania 16415
United States
in Conventional, Dye-Sublimation, Flatbed, Hybrid (Flatbed/Roll-to-Roll), Roll-to-Roll, Textile, Aqueous, Eco-Solvent, Solvent, UV-Cure, Eco-Solvent, UV-Cure, RIP/Color Management
Mutoh America, Inc. is a leading manufacturer of wide-format printers and plotting cutters. Mutoh's line of ValueJet printers are known for their speed, quality and Smart Printing Technologies. Visit www.mutoh.com to see Mutoh's product line.
2602 S 47th Street
85034
United States
in Conventional, Routing
CNC Routers For Sign Making - Industrial CNC - USA, Builds CNC Routers for sign making. Dimensional signs and letters, wood carving, aluminum, acrylic, stencils, FCOs, V-carved letters, fabrication and more. Industrial CNC offers the best CNC Router

USA
in Cloth, Nylon, Polyethylene, Vinyl, Decorated, Grommet Machines, Grommets, Mounting Hardware, LED Lighting Systems, Return Material, Accessories, Blades, Clearcoats, Film, Thermal Ribbons, Border Lighting Systems, Channel-Letter Modules, Ribbon Components, Blanks, Installation Hardware, Rolls, Sheets, Vehicle-Wrap Holders, Blockout Paint, Accessories, Instruments, Composite Materials, Foam Board, HDU (High-Density Urethane), Wood, Pressure-Sensitive, Remover, Flexible Face, Fluorescent Materials, Frames, Gilding Materials & Supplies, Banner-Mounting Hardware, Brackets, Hooks/Hangars/Chains/Clips, Metal, Plastic, Wood, Magnetic, Vinyl, Spray, Digital Imaging, Pattern/Plotting/Pounce, Blank, Decorated, Metal, Plastic, Application/Transfer, Applicators, Decorative, Maskant, Striping, Clip Art/Fonts/Logos, Vehicle-Template, Vinyl Tools, Wholesale Production, Application/Removal Solution, Calendered, Cast, Digital-Imaging, Reflective, Release Liners, Specialty, Tools, Translucent, Vehicle-Wrap, Decals, Fleet Graphics, Floor Graphics, Murals/Wall Graphics, Vehicle Wraps, Vehicle Graphics, Vinyl Graphics, Custom
Earl Mich provides the SmartLine line of cast, calendered and specialty vinyls. Its line of sign supplies includes digital media, LED lighting, banners, substrates, paints, software, cutters, heat-transfer materials, substrates and other products.
720 N. Creel Dr.
Wood Dale, Illinois 60191
United States
The Gomez Law Firm, PLC | Trademark Attorney
in Acid/Metal-Etched Signs, LED Lighting Systems, Blades, Pens, Turnkey Systems, Channel-Letter Equipment, Sandblasting Equipment, Spraypainting Systems, Channel-Letter Modules, Screenmaking Materials, 3-D Design, Vehicle-Wrap, Decals, Vehicle Graphics, Vinyl Graphics, Custom, Consultants, Channel Letters, Copyright Protection, Electrics
We a nationwide trademark and copyright law firm, utilizing a diverse skill-set in graphic design, information technology, education, healthcare, management, and the social sciences, to provide trademark and copyright services to clients nationwide.
14231 Nadine St
Oak Park, Michigan 48237
United States
Integrity Sign Solutions, Inc.
in Aluminum, Channel, Metal-Faced, Plastic, Flat, Completed, Blank, Decorated, Custom, Quantity, Channel Letters
Integrity Sign Solutions is a wholesale-only supplier of custom-fabricated channel letter and logos, cabinet signs, monuments signs and pan-formed faces, both blank and decorated.
505 Maplewood Blvd.
Georgetown, Indiana 47122
United States
LEDCONN
in LED-Based Displays, Cabinet-Sign Modules, Lightboxes, Menuboards, Manual, Completed, Extrusions, Custom, Quantity
LEDCONN offers LED light panels, LED backlight modules, LED lightboxes, promotional signs and the Ultra Slim LED edge-lit signage. Stocked in California, the LED lightboxes are available in six standard sizes.
351-M Oak Place
Brea, California 92821
United States
Aurora Graphics
in Clip Art/Fonts/Logos, Design, Plug-Ins, Vehicle-Template, Template Software
We have a substantial archive of wide- and grand-format-printing, high-resolution digital artwork. We're the home of the Wrap Design Studio on-line editor for displaying various graphic combinations on vehicle templates.
2229 Harborlight Ct.
Wichita, Kansas 67204
United States